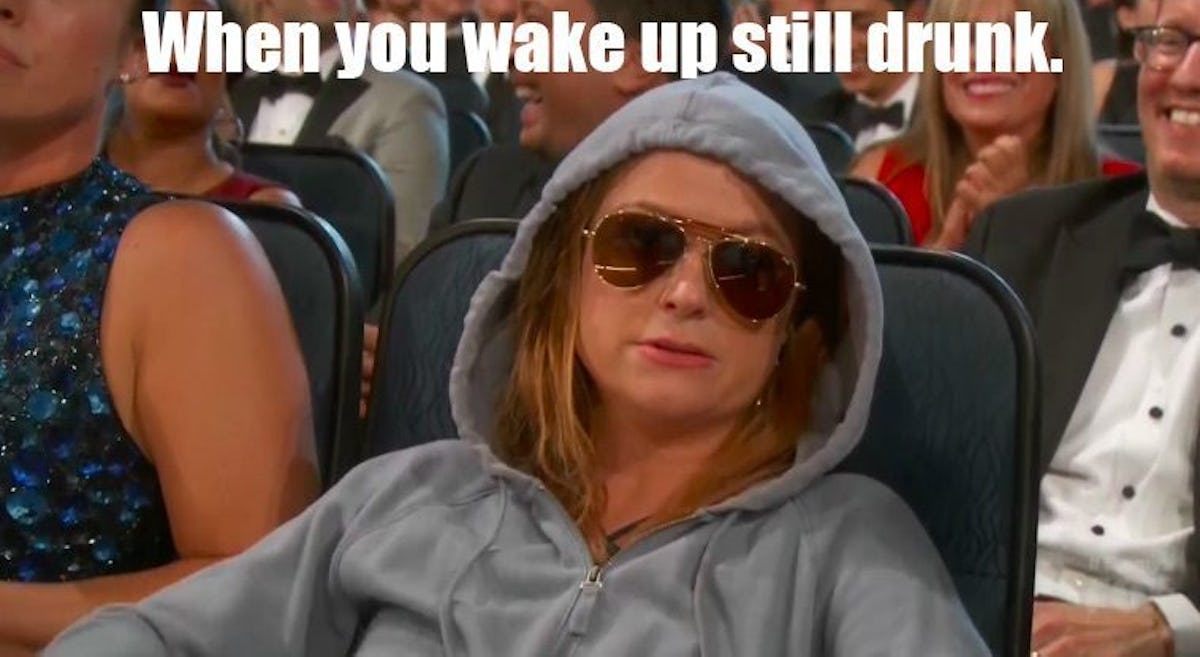 Amy Poehler Chilling At The Emmys Is The Perfect Meme For Our Problems
Kathryn Corvino
Whether you watched the Emmys or not, you've probably seen Amy Poehler's gorgeous face circulating around the web.
For those who missed it, on Sunday night Poehler lost to Julia Louis-Dreyfus for Outstanding Lead Actress in a Comedy Series. As the nominees were listed, the camera focused on Poehler and found her chilling like a boss in the audience, rocking a pair of sunglasses and a grey hoodie sweatshirt.
From the body language to the facial expression, Amy has created the perfect meme platform to encapsulate every girl's struggles. Keep scrolling and you'll see what I mean.
For when you're tired AF but your friends are tryna party:
For when you need to present yourself differently on social media:
For those Mondays after a crazy weekend:
For when you were a minor:
 For when you're suddenly a senior in college:
For when it's time to talk to Grandma:
For those early morning commutes:
For when you overindulge:
For when you're trying to be sneaky but fail:
For when you're asked that dreaded question:
For situations you can't get out of:
For when your mom is trying to be serious:
For those times you spent a little too much money:
For when you realize you're the only single person left:
For when the sun is hurting your eyes:
For when you're not ready to have a certain conversation:
For when you need to focus but you can't:
For those times you have a major realization:
And finally, for when he asks you to Netflix and chill but this happens: