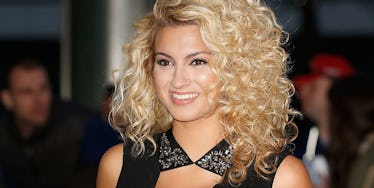 Here's Where All Of Your Favorite 'American Idol' Contestants Are Now
Getty Images
Artists like Jennifer Hudson, Kelly Clarkson, Carrie Underwood, Adam Lambert and Katharine McPhee built massively successful careers atop the foundation of their "American Idol" debuts.
Now, midway through the show's 15th and final season, we take a moment to see where some of the show's lesser-followed contestants landed.
Crystal Bowersox
Bowersox was season nine's runner up, losing the top spot to Lee DeWyze. Since becoming the show's blues-rock darling, she's released two studio albums, one featuring Jakob Dylan of The Wallflowers.
The soulful singer was offered the lead role in Broadway's "Always, Patsy Cline," but the production has since been suspended until further notice.
Taylor Hicks
From performing in "Grease" on Broadway to penning his autobiography to opening a restaurant in Birmingham, Alabama, Taylor Hicks kept busy since winning the fifth season of "AI."
Despite his post-show album earning the lowest sales of any winner up to that point in the show's run, Hicks made the Forbes list of "Top-Earning American Idols 2014," presumably not thanks to revenue from the sale of Soul Patrol t-shirts.
~*Sanjaya*~
Sanjaya Malakar was only 17 when he auditioned for season six of "American Idol," but he fought his way into the top seven thanks to efforts of prank voters and legitimate "Fanjayas."
Following his elimination from the show, Malakar appeared on season two of "I'm A Celebrity… Get Me Out of Here!" and wrote his autobiography, "Dancing to the Music in My Head: Memoirs of the People's Idol."
In 2012, Malakar spent time on the East Coast, working at a bar in the East Village, but since quit to focus on reviving his music career.
Kris Allen
The season eight winner's first post-"Idol" single, "Live Like We're Dying," hit the 18th spot on the Billboard Hot 100 and sold over 1.5 million digital downloads in its first year.
Allen continued to record and release music and auditioned for what would have been his first acting role in 2012's film version of "Rock of Ages," but lost out (probably) due to his lack of acting chops.
The singer-songwriter has focused plenty of energy toward various philanthropies, traveling to Rwanda, Haiti and Kenya.
In 2008, Allen married his high school sweetheart, Katy O'Connell, and the couple welcomed their first child, Oliver Neil Allen, in 2013. The family is expecting a sibling for Oliver in June 2016.
Ryan Starr
Starr's elaborate outfits and rock star persona stood out on season one of "AI," but only took her as far as the top seven.
The California native went on to star in VH1's "The Surreal Life" with television's most bizarre couple, Brigitte Nielsen and Flavor Flav.
In an effort to score her own reality show, Starr appeared on Fox's "Gimme My Reality Show!" in 2008, but she was eliminated in the second round.
Nikki McKibbin
After attempting to win her shot at stardom not only on the first season of "American Idol" but also The WB reality show "Popstars" (which yielded the group Eden's Crush and, more notably, performer Nicole Scherzinger), McKibbin appeared on an episode of "Fear Factor" and "Battle of the Network Reality Stars."
She released her debut album, Unleashed, in 2007, five years after she snagged third place on "AI."
During the second season of "Celebrity Rehab with Dr. Drew," McKibbin struggled with her addiction to cocaine and alcohol.
In 2014, McKibbin accompanied her then 15-year-old son, Tristen, for his televised audition on the 13th season of "American Idol." The judges were initially split, but they let Tristen through to Hollywood, cutting him loose before the live tapings.
Mandisa
Mandisa Hundley only made it to ninth place during the fifth season of "American Idol," but the gospel singer went forth to become a four-time Grammy nominee.
The Tennessee resident's fourth album, Overcomer, won the Grammy for Best Contemporary Christian Music Album in 2014.
As if she wasn't already killing it left and right, Mandisa lost 100 pounds between her 2006 appearance on the reality show and 2011.
Anoop Desai
The season eight "wild card" darling made it to the top six before being eliminated.
Desai took a few stabs at post "Idol" singles and, in May 2010, his debut album, All Is Fair, was released.
These days, Desai lives in Atlanta, Georgia where he continues to sing and maintain his general handsomeness.
Tori Kelly
Kelly didn't even make it to the top 24 on the ninth season of "Idol," but her talent took her further than any of her fellow competitors that year.
Her YouTube presence caught the attention of Justin Bieber's manager, Scooter Braun, in 2013, and a mere three years after being prematurely booted from the reality show, Kelly was signed to Capitol Records.
Earlier this month, the rising star performed with James Bay at the 58th Grammy Awards where she was nominated for Best New Artist.
Once a national institution, "American Idol" will soon fade into the annals of American pop culture history, taking with it the memory of many contestants whose talent was fleetingly recognized before viewers moved on to the next eager cover artist.
Let us take a moment of silence to remember those whose dreams did not come true.
Let us bow our heads for the belters who never got to look Randy Jackson in the eye while tearing through a face-melting cover of Céline Dion's "It's All Coming Back to Me Now."
Let us pour one out in honor of the starry-eyed, would-be superstars who never got their chance.
This where-are-they-now listicle is dedicated to you.