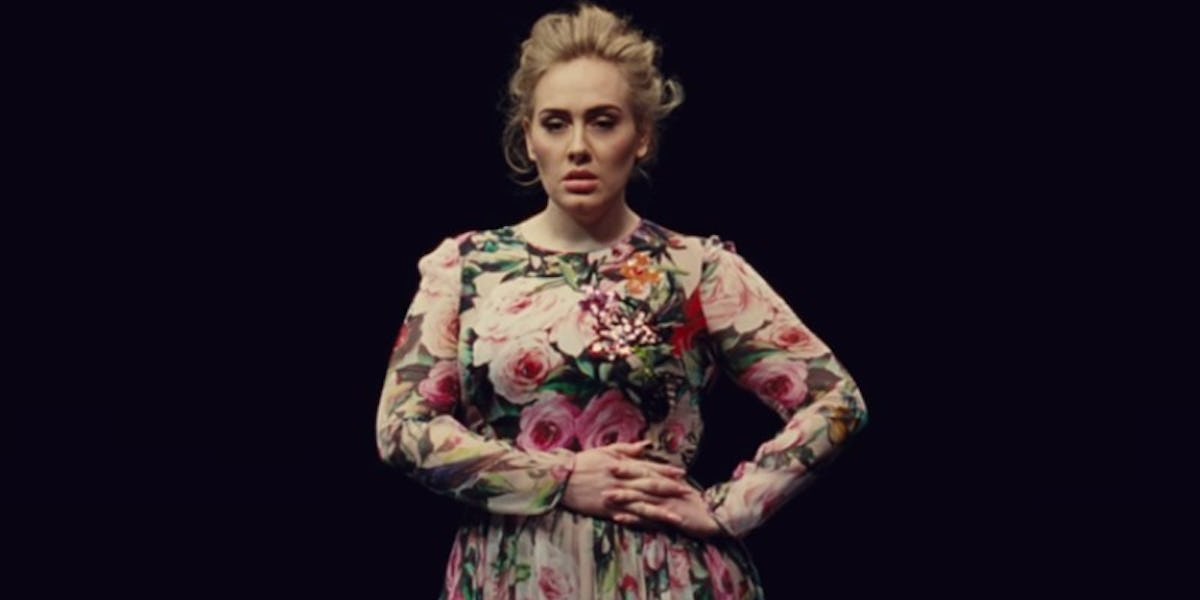 Adele Dropped Her New 'Send My Love' Video At The BBMAs And It's Incredible
YouTube
While there were lots of reasons to tune in to Sunday night's Billboard Music Awards, the premiere of Adele's  video for "Send My Love (To Your New Lover)" ranked at the very top.
Last Monday, Adele blessed us all with a 16-second preview of the video, and obviously, the world collectively freaked the f*ck out. We could hardly stand to wait for the full thing.
But tonight, after Britney Spears kicked off the show, hosted by Ludacris and Ciara in Las Vegas, several other people performed -- including Pink, Kesha and Justin Bieber -- and several important awards were handed out, we finally got to see what we came for: a live airing of Adele's new video.
The video for the single off her chart-topping latest album, 25, was filmed in London and produced by Patrick Daughters.
Adele, who had a not-too-shabby eight nominations for the evening, including Top Artist, Top Selling Song and Top Billboard 200 Album (which she won), was not in attendance at the show because she is in Portugal on her tour.
While we could have all used a live performance, the Twitterverse seems pretty content with the new video, to say the least.
RIP to my weave. @Adele just snatched me to the floor. #BBMAs pic.twitter.com/P9PftrKcGq — Justin Livingston (@justinliv) May 23, 2016
Now we have something to play on repeat the rest of the week. Thanks, Adele.