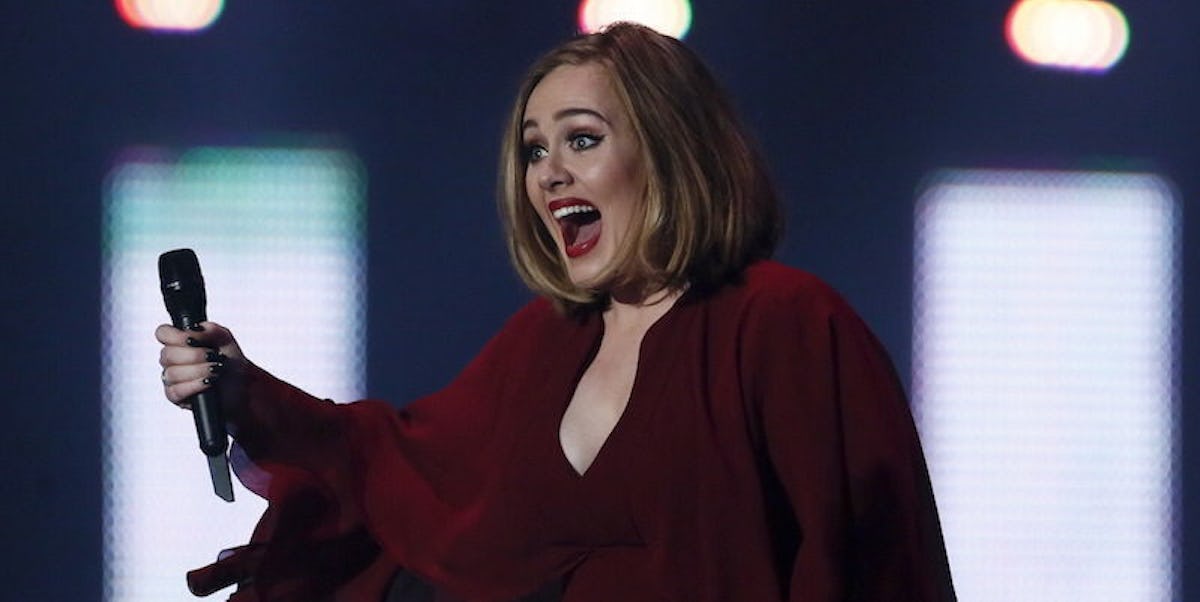 Adele Just Dropped A Teaser For Her New Video And Fans Are Freaking Out
REUTERS
The beautiful Adele just blessed us this Monday morning by sharing a preview of her new music video.
The singer will be releasing a full video for her song, "Send My Love (To Your New Lover)" from her album 25. YES, DREAMS REALLY DO COME TRUE.
Unfortunately, the sneak peek is only 16 seconds, but that's still long enough for us to know this will be one of her best music videos of all time.
First off, we need to talk about how INCREDIBLE Adele looks. Her dress and sexy smolder are fierce AF. No one rocks floral like Adele. She is just the queen in so many ways.
OK, SO, ARE YOU READY TO SEE IT?!
Check out Adele's sneak peek of her new music video in the clip below. DO YOU HAVE CHILLS OR WHAT?
I'm not the only one freaking out. The people of Twitter are losing it, too.
I MEAN LOOK AT THAT DRESS!!! It's soo beautiful @adele ilysm #SendMyLoveToYourNewLover pic.twitter.com/UoLVA5Z5QM — Adele live-30/3/16 (@sofia_papag) May 16, 2016
I am dead..See you in heaven..Holy fuck..Her dress,her face she's in fleek.. @adele I'm so proud of you awwpic.twitter.com/IyR6tt2I5H — love__adele (@pusustefania) May 16, 2016
SEND MY LOVE MORE LIKE SEND HELP BECAUSE ADELE IN A FLOWER DRESS pic.twitter.com/VkX9C9vh59 — Serena (@_crumblingfool) May 16, 2016
MAY 22. I'm going to wait here. I'm not gonna move,eat ortake a bath till @Adele drop the Send my love mv lol omggg! — Laurie Blue (@imasdfgjsaj) May 16, 2016
As you can see, Twitter is losing its damn mind.
The full music video is set to premiere on May 22, so we only have one more week to wait. AHHHHHHHHHHH.
She'll be dropping the video on the same day as the Billboard Music Awards, so I wonder if we'll get to see a live performance as well? A GIRL CAN ONLY HOPE.