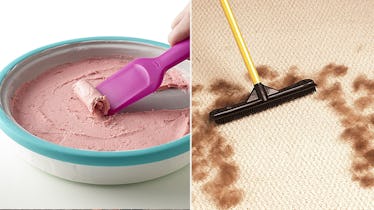 44 Lit AF Products On Amazon That Have Reviewers Shook
We only recommend products we love and that we think you will, too. We may receive a portion of sales from products purchased from this article, which was written by our Commerce team.
You'd think checking out the reviews before buying a product would be common sense, and yet I find myself taking chances on items that have literally zero reviews on a weekly basis. Then when I finally receive whatever I ordered and it's overwhelmingly underwhelming, I obviously can't be bothered to send it back, so it ultimately winds up buried in a closet somewhere. Is this a waste of my time and money? Of course. That's why I'm now making a concerted effort to only buy products with the highest ratings on Amazon instead.
Whether it's an insulated travel mug with over 5,700 positive four- and five-star reviews, or a board game akin to "Cards Against Humanity" so offensive that even the box says it should probably be banned (boy oh boy, are the one-star ratings on that one a doozy), we've got all the Amazon products with five-star ratings that you could possibly want.
I think we can all agree: whether or not a mascara that's smudge and waterproof gets you out of bed in the morning is up to you, but you can rest assured that these Amazon products with enthusiastic reviews definitely do have the people who wrote them shook.
This article was originally published on