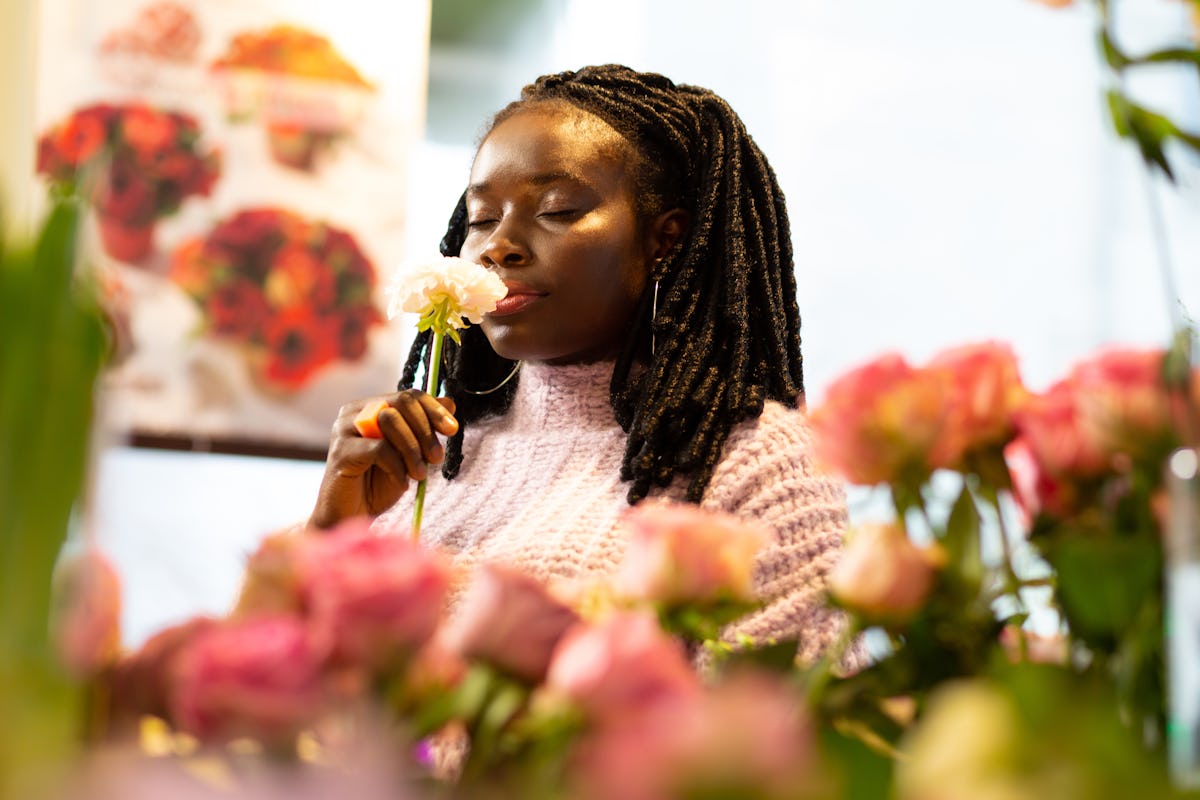 Here's Exactly How To Keep Your Cool When You Run Into Your Ex
When pretending you don't see them just won't cut it.
Shutterstock
I was sitting in a Mexican restaurant, elbows deep in a shrimp burrito, when a face I would recognize anywhere suddenly walked through the door. There, on what seemed to be a particularly steamy first date, was someone I had once gone out with. And they were laughing and holding hands with someone else. Even if your mouth isn't full of chimichanga, there's never a good time to randomly run into an old flame. And while you can't plan for everything in life, knowing what to say to someone who broke your heart can make you feel marginally more prepared for an impromptu run-in.
No matter how long you dated someone, getting dumped sucks. When you've fallen for another person, learning that you aren't on the same page is totally disorienting and at least a little bit heartbreaking. And while everyone heals differently, knowing what heartbroken message you would say to an ex can help you move on.
When speaking to Bustle, Lisa Brateman, psychotherapist and relationship specialist, recommended honoring yourself and your feelings during any ex run-ins. "It's a matter of getting through it with integrity — not for the other person, but for yourself," Brateman explained. "What would make me feel good about myself?"
That answer will be different for everyone, but if you're looking for some inspiration for what to say to someone who broke your heart, these people shared their takes. And although their answers might not give you closure, they'll definitely give you some comfort.
Expert:
Lisa Brateman, psychologist and relationship specialist