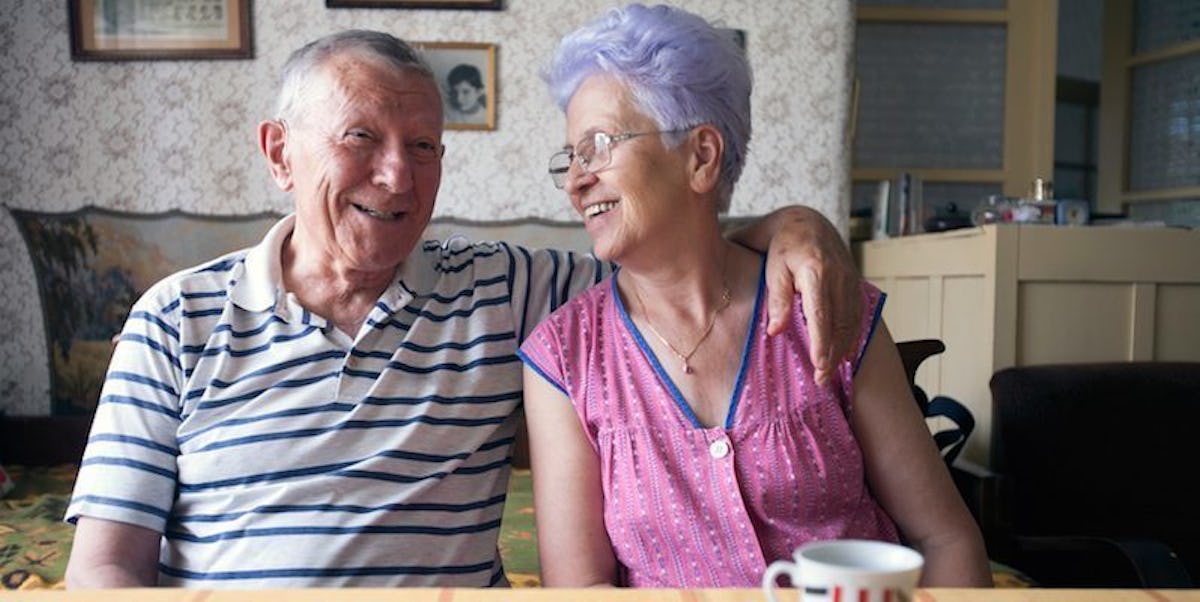 Here's The Good News About What Happens To Your Sex Life As You Age
Jovana Milanko
I have some good news, folks. Growing old isn't as bad as it might seem, especially when it comes to sex.
A new study shows that older people aren't exactly retiring from active sex lives, despite retiring from their jobs.
The researchers analyzed conversations of people over the age of 50 for a year and found that while some seniors did in fact retire from sex, others consider regular sex important to their overall happiness, well-being and quality of life.
They even see death nearing as an instigator to experiment sexually and do things they've never done before. The study found these seniors' libidos didn't diminish with age, but they actually became more pronounced.
University of Illinois professor Liza Berdychevsky, who teaches recreation, sport and tourism, said,
Although some older adults reported abstaining from sexual activity due to health conditions or loss of interest, others refused to renounce sexual activity. Their health problems or society's ageist stereotypes that portray seniors as asexual were not going to become excuses to give up on life -- or sex.
The study also showed that many seniors felt bound by certain societal constraints. Seniors say there are social stigmas that make them embarrassed or fearful to have sex in their old age and some seniors even say in online forums that workers in the healthcare industry didn't take their sexual concerns seriously or vital to their lives.
Other concerns of seniors online are which sex toys to use, as well as how to still have an active sex life after the death of a spouse or deteriorating in physical and mental health.
An active sex life helps seniors cope with transitions in the older phases of life, like moving to retirement homes or losing certain physical abilities.
So there you go. Now you have something to look forward to as you age.
Citations: Regardless of age, health conditions, many seniors not retired from sex (Eurekalert)