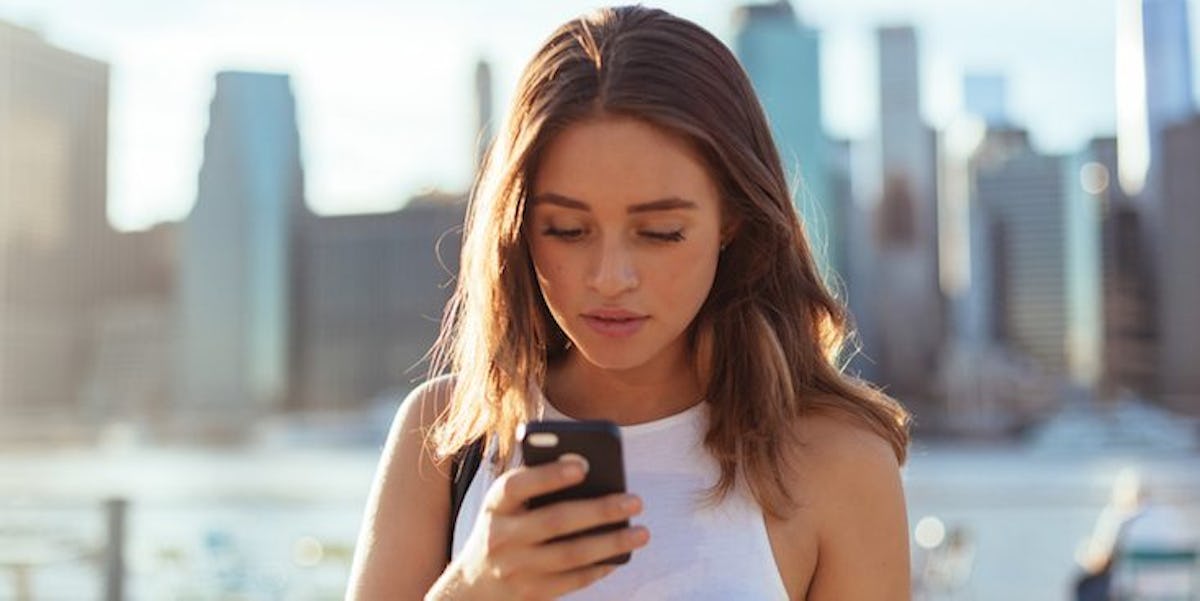 16 Weird, Hilarious Tinder Profiles That'll Make You Wonder Where We Went Wrong
Good Vibrations Images
Tinder is one of those places where you'll either come across people who are actually capable of being in a fulfilling, loving relationship (I've seen it!), or you'll dive headfirst into a cesspool of the weirdest people on earth.
While it's true that some people are on the app to earnestly find relationships, plenty of others are not there for a long time -- just a good time (this is an actual quote on way too many Tinder profiles). Their sole purpose on the app is to troll people, and maybe get a one-night stand or two if someone is desperate enough to entertain their nonsense.
As I mindlessly swipe through regular guys with regular profiles and regular bios, I often come across some profiles that simply cannot be real. Case in point: I once saw Jesus.
Anyone who's been on Tinder for more than five minutes knows the app is home to some of the most offensive, funny, cringeworthy, and just all around bizarre AF profiles you will ever come across in your online dating experience.
It sort of makes me wonder where we — humanity, collectively — went wrong.
Below are 16 ridiculous Tinder profiles that'll make you wonder the same thing.
"No man can kill me."
Can I see your swamp though?
We've literally all seen this freaking guy.
Part of me doesn't think this person is being ironic at all.
WTF is happening here?
Well, at least he's being honest.
Can this dude butter your muffin?
THAT IS UNDOUBTEDLY A VAGINA.
I just.
Honestly, I am extremely here for this.
"I get hotter as the years go on."
This guy is ruining everything for all of us.
How do I swipe right on this?
Wat.
... OK, calm down.
He's kind of cute.
You guys. Seriously. How. Did. We. Get. Here.