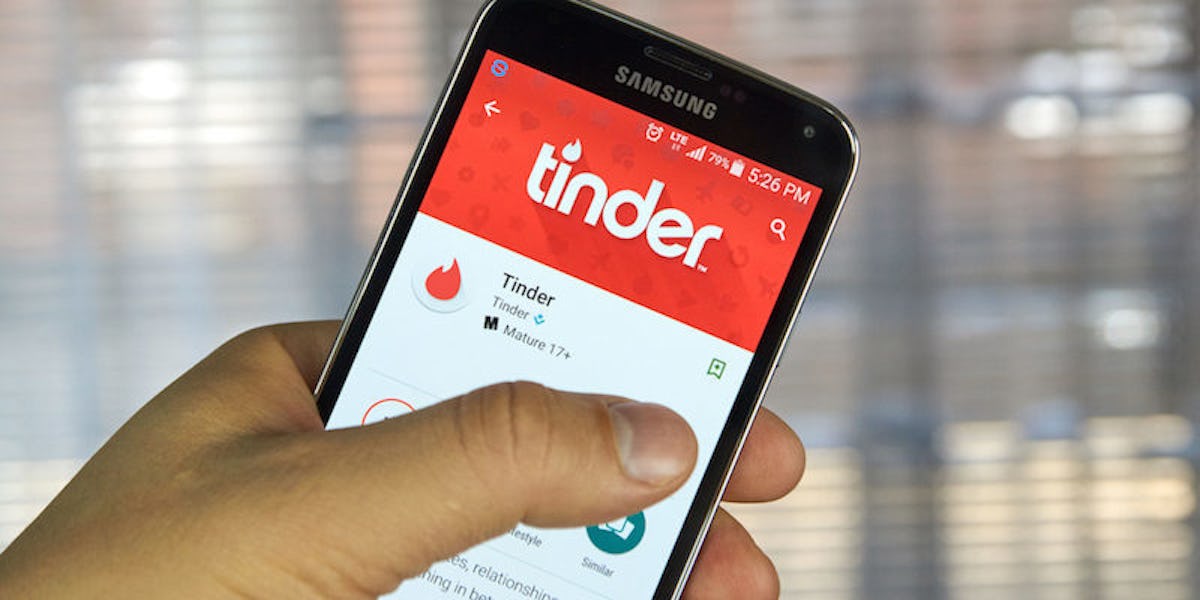 This New Tinder Feature Basically Guarantees You'll Meet Up With People IRL
Shutterstock
BREAKING NEWS: Tinder just became cool again.
OK, I realize it never technically stopped being cool. But as far as I was concerned, it was lacking some spice.
The League was all sexy and exclusive. Bumble was all betchy and feminist. Hinge was all cliquey and comfortable. WHAT EXTRA EDGE WAS TINDER BRINGING TO THE TABLE? Nothing.
That is, until now. Tinder has just released its new super fun edgy feature, Tinder Social. What is "Tinder Social," you ask?
Think of it as Bumble BFF, but cooler. Rather than an awkward one-on-one, friend-making platform, Tinder Social gives you a chance to make new friends as a group.
Here's how it works. First, you either download or log onto Tinder. If you have to download it, you won't be able to miss the big invitation to join. If you already have it downloaded, just go to your Settings and opt in for Tinder Social.
Once you've opted in, it's time to get the (literal) party started. Create your group by choosing anywhere from one to three of your Facebook friends who've also opted in.
Your group will look something like this:
Maybe you don't have a gorgeous, perfectly diverse group of friends, but that's OK, too.
Now, you can assign a status to your group ("Anyone want to go to brunch tomorrow?" "Anyone down to party tonight?"), and another group has the chance to express interest in your status. Once at least one member of each group has swiped right on the other, BOOM, your groups are matched.
OK, now it's time to start chatting on the app and making plans to do your activity together.
Tinder also took a page out of the books of other apps by setting a time limit on Tinder Social matches. Your group match will expire at noon the following day as a means of emphasizing the point this is a feature for last-minute plans, not never-ending conversations with your potential soulmate who you'll probably never meet up with IRL.
You can really use it for whatever you want. Go on a triple date, find some extra bodies to fill up that brunch reservation you made three weeks ago or maybe just invite some extra potential new friends to your party tonight.
Either way, Tinder Social seems like a guaranteed good time.
Citations: You'll Want To Use Tinder's New Feature (Even If You Don't Want A Relationship) (Refinery29)