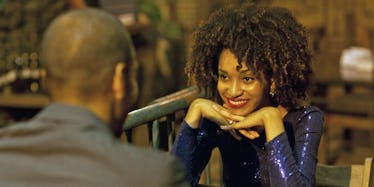 Sugar Babies Reveal The 8 Most Common Lies About Their Lifestyle
REX/Shutterstock
We often hear about girls who are in a relationship with sugar daddies, the latter paying for their expenses and spoiling them.
While the sugar daddy pays for tuition and fancy shoes, he gets to be accompanied by a young and beautiful woman. Most people judge this relationship very hard, but in the end it's all about win-win.
The girl gets to be spoiled, and the man gets to show her off. Yet, there are many lies out there about this type of modern arrangement, so here is the truth about them.
All the sugar girls are stupid.
People believe that girls who get in sugar relationships are stupid. This is not true.
In fact, most of the times, the girls are actually educated and are in college. However, they need financial support, so they choose to get a sugar daddy instead of a loan. From this point of view, the girl actually uses the man for her own advantage.
All the men are old and ugly.
In fact, on sugar dating sites you can find young and handsome sugar daddies. There are old and ugly men, but not all of them.
Many girls get into sugar relationships with men they would actually date anyway. Many young men work really hard and have no time for regular relationships, so they prefer to date sugar babies.
There are only female sugar babies.
Guys also like to be in sugar relationships. There are many wealthy, mature women out there looking for companionship and to spend their hard-earned money, so there are also male sugar babies.
The guys do basically the same thing as girls, and they have the same type of relationship with their sugar mamas.
All sugar babies are young.
Most of the sugar babies are young girls, but there are also older women. The concept of sugar relationships is focused on win-win relations, not on the age.
This means you can find a sugar baby in her 30s or 40s or even older. After all, there are sugar daddies of all ages.
Sugar relationships involve sex.
Whether or not a sugar daddy/mama and their respective sugar babies have sex is completely up to the couple. Many girls and men stop at cuddling and kissing.
Either way, this matter is discussed the first time the two meet, so they will know what each other expects from the other. If they don't agree, they can move on.
No one will date a former sugar girl.
Believe it or not, guys don't care if their current girlfriend dated older men. And this is how it should be: As long as the past is past, we need to focus on the future.
There are girls who tell their families and relatives about their sugar relationships, while other girls choose to be quiet about them or don't disclose the entire reality.
The girl only gets some pocket money.
In most cases, this is not true. The girls get their tuition paid, they get to buy expensive clothes and other items, they receive expensive gifts. Some sugar babies actually manage to get six-figure sums over the year.
However, how much the man spends is not set by default. It depends on his revenue and how much is he willing to pay. Again, this is something the couple sets from the very beginning of the relationship.
All sugar babies regret their sugar relationships.
The sugar babies rarely regret their sugar relationships, and some of them even marry their former sugar daddies. Most girls definitely don't regret it. When you think about why, it's only logical: They got into financial deals for a better life.
All in all, sugar baby relationships are defined by the perspective of the beholder. They can be seen as advantageous deals or as unwanted affairs.