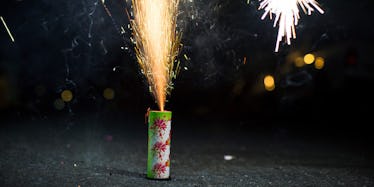 What A Guy Is Thinking The Moment You Orgasm During Sex
Robert Zaleski
Ahh female orgasms. How totally elusive and incredibly special they are when they do actually happen.
After I have one, I always think, "Loved that, and also, I'm hungry." But then again, I'm always hungry.
And apparently, guys also have some thoughts of their own when they're watching a girl orgasm during sex.
As you'll see below from these fellas' responses on Reddit, mens' reactions to the female O can range from utter pride to total confusion and extreme arousal. It's a wild roller coaster of thoughts and feelings for sure.
Naturally, they congratulate themselves.
I mean, of course, leave it to a guy to make YOUR orgasm all about HIM.
It actually turns them on MORE.
Awww, shucks. We have to admit, WE think we're pretty sexy, too.
Or, they're just happy they succeeded.
You've got to give it to them, the crusade towards your orgasm can be a journey.
And some can't even keep it together.
And now, whether you like it or not, you know exactly what's going through your guy's head the moment you finish.
You're welcome.