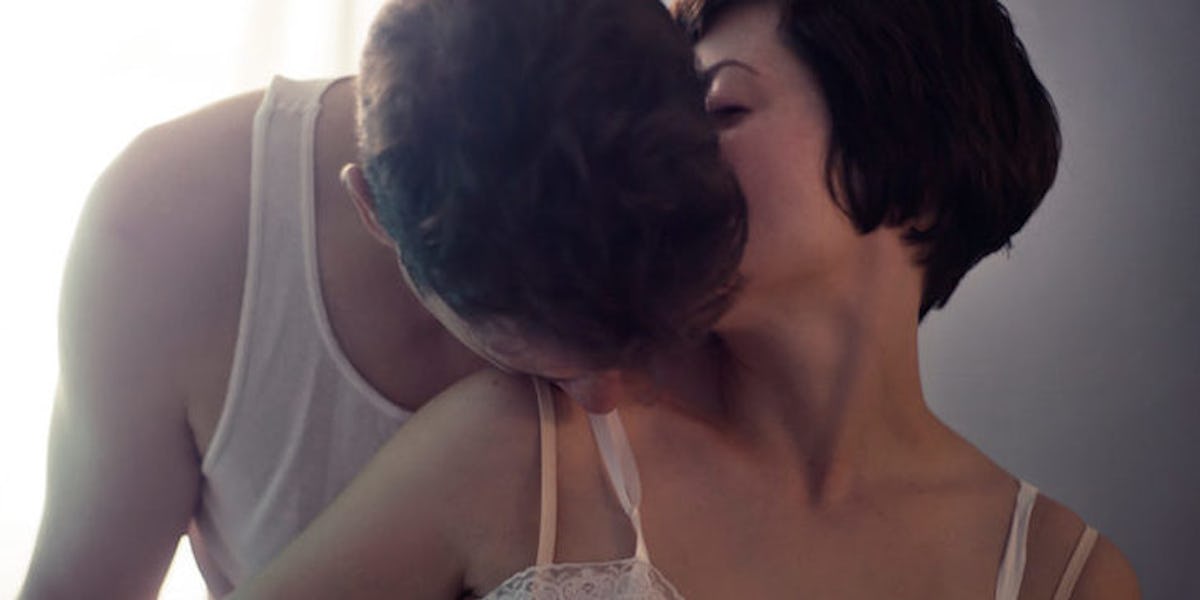 Generous Couple Only Makes $8 Charging 380 People To Watch Them Have Sex
Erica and Nolan* Chaturbate are one sexually adventurous couple.
For their most recent sexcapade, the couple decided to have sex in front of 380 people on live cam site Chaturbate — and made eight dollars doing it.
Yep, you read that correctly. The couple decided to have sex on camera for $8, which is not even enough to cover the sandwich I'm gonna have for lunch today.
This is one generous couple.
Ever heard of Chaturbate? Me neither. It's a site you use to watch real people doing the dirty LIVE.
As you can see in their description, you can also masturbate while you watch.
And it's interactive. You and your partner have sex while viewers comment on the live show.
According to YourTango blog post, the comments are mostly encouraging. Commenters can also suggest you do certain acts and even offer you tips on how to do them.
The couple started their Chaturbate journey as viewers. They would pleasure each other while watching other couples do it live on their computer screen.
Then one day, they decided to do it for the rest of the world to see. "I want to f*ck you with the whole world watching," Erica wrote in the YourTango post. So they decided to do it and really see for themselves what it would be like to have the whole world watch them have sex.
Well, sort of. She explained:
OK, it wasn't the whole world. It was actually about 380 people, which isn't too shabby for our first time camming. We didn't have an HD camera, we didn't have the right lighting, we didn't know how to pick the right apps but we had each other and we sure know how to deal with that.
Basically, they didn't go into it with a plan.
While most couples will only perform acts if they've been tipped by the people requesting them, these two weren't in it for the money.
"We decided to just have fun on camera, doing exactly what we wanted to do," Erica said. "This means we gave away a lot for free our first night, making only $8 the whole night."
That being said, the woman noted her blog post that "top cammers" can walk out of a session with "hundreds, if not thousands, of dollars."
But for them, it was about more than the money:
But we walked away with more than just $8. We walked away more in love with each other for going on this adventure together, with the confidence of compliments from the strangers watching us and the thrill of being exhibitionists that made us go back for more the next night. And then, the next night.
I guess it's safe to say it was a positive experience for these two.
Not gonna lie, though, I'd be pretty annoyed if I only made eight bucks when I could've been making THOUSANDS.
But maybe that's just me.
*Editor's Note: An earlier version of this post named the couple in the video. Their names have since been changed due to privacy concerns.
Citations: My Husband And I Let Strangers Watch Us Have Sex Online For $8 (YourTango), THAT TIME WE WHORED OURSELVES OUT FOR $8 (OUR FIRST TIME CAMMING) (A Couple of Kinks)