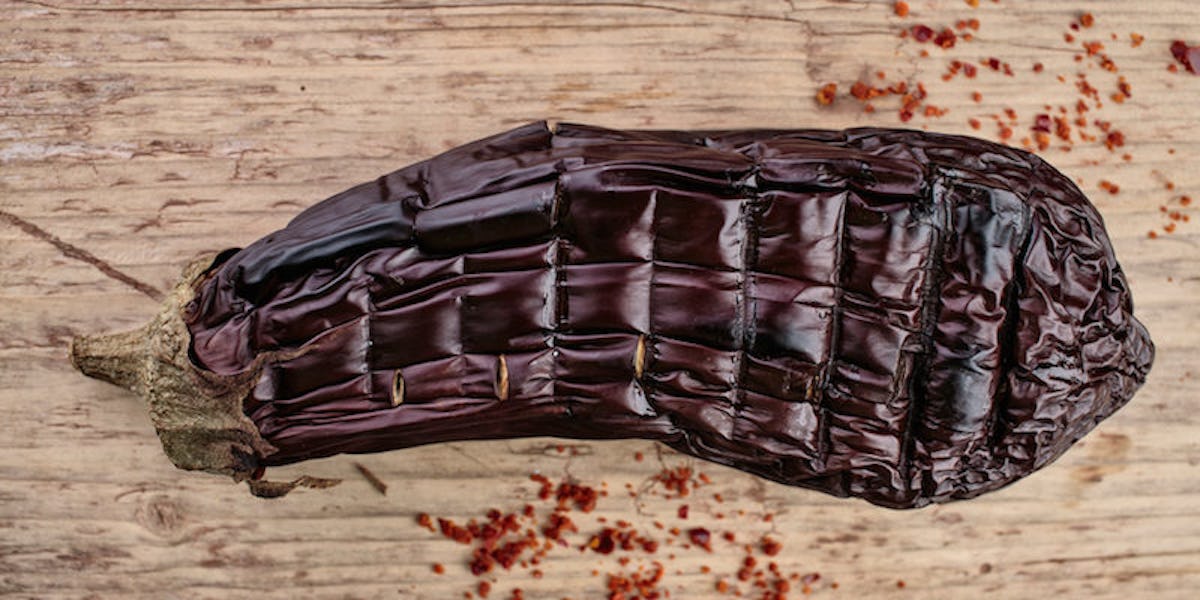 So Wait... You Can Break A Guy's Penis? We Asked An Expert To Explain
The other day I was working on an article about funny things that happen during sex when I received this response from a survey taker:
I was having sex with a guy that I met on Tinder while on a business trip for work. We were pretty intoxicated and I was on top. Somehow I managed to break his penis, and at that point, all I could do was die laughing as I was so embarrassed.
No, seriously. I was, like, really confused. So I put it into our team work chat:
As you can see, according to my coworkers, this is a thing that happens. I just needed to know more.
So, I asked Dr. Alex Shteynshlyuger, the Director of Urology at New York Urology Specialists, any and all questions I could think of in regards to a broken penis.
And I, being the kind-hearted sharer that I am, am now sharing our exchange with you:
When a penis "breaks," what exactly is being damaged?
A sausage-like casing called tunica albuginea holds the penis together. Penile fracture refers to a laceration or tear that occurs in that casing. When that happens, the pressure inside the penis cannot be generated and maintained to get an erection, since blood (which is what creates an erection) does not stay 'inside' the penis and can leak out.
Plus, when the scar heals, it often results in penile curvature.  In about 20 percent of men, the urethra — the tube that carries urine from the bladder — is also injured from the trauma.
How common is it?
It's not that common, but I suspect that many patients never seek care. Occasionally, it may heal on its own with no significant adverse effects, and sometimes, it causes mild erection problems. But often, it may cause significant problems. Based on published studies, I would estimate that the lifelong risk of penile fracture is one in 500. The actual risk may be 2-3 times higher, as many patients never seek care until months or years later, which isn't captured in studies.
How do you know you broke your partner's penis? Do you hear a sound or something?
Often, but not always, there is an audible 'pop' and a sudden onset of pain. Typically, the erection is lost. Sometimes black-and-blue bruises and a hematoma (a collection of blood) also develop around the genitals. I've also seen patients who've been under the influence and tried to keep going after the 'pop' because they didn't feel the pain until they sobered up.
 On a scale of 1 to 10 how painful is it?
Seven-to-10 out of ten. Painful enough to stop having sex. That sounds pretty painful, if you ask me. But then again, "broken penis" sounded pretty painful to me just to start off with.
What are the most common sex positions/acts that break it?
The most common positions are 'doggy style' and 'woman on top.' Since 'doggy style' is a pretty common sex position, it's not clear if it's actually a higher-risk position or the associated frequency is a result of its popularity. In some cultures in the Middle East, it's also common with masturbation when men suddenly try to get rid of an erection by forcibly bending their penis.
Do you put a cast on it? 
Hahaha.  No. Since this "bone" is not a bone, it cannot be healed by immobilization. But I think that a cast may be a good idea to consider — it may help some men refrain from trying to have sex after surgery before everything heals.
Good point: How long should you wait to have sex again post-break?
Typically with a penile fracture, surgical repair is advised. So, your surgeon or urologist would advise to let it heal for at least 6 weeks before resuming sexual activity.
What happens if they get an erection while it's broken?
Usually, men are often unable to maintain erections. If it does happen, it can be incredibly painful. However, sometimes there is no pain, but continuing to use it before seeing a urologist and getting appropriate treatment may make the problem worse.
What are the long-term effects?
Penile fracture can lead to impotence — the inability to obtain and maintain erections. If it heals with a scar, it can also lead to penile curvature called Peyronie's disease. If it's associated with a urethral injury, urethral stricture (narrowing) can occur.
Will it always be bent/crooked/shaped weird afterwards?
If the injury is repaired immediately within 24 hours of the injury, most men heal without significant long-term problems. But, if it's not repaired in a timely manner, men may develop erectile dysfunction and can be left with a bent/crooked penis.
Can a broken penis affect fertility?
It does not affect a man's sperm quality. But, if it causes difficulty with erections, it may be hard to get a partner pregnant through vaginal sex. In that case, the erectile dysfunction would have to be treated, or you would need to use another option to get pregnant (such as intrauterine insemination or IVF).
What's the worst penis injury you've ever seen?
One of the classic descriptions is that it takes on an 'eggplant' appearance. It's actually not that common for the penis to swell up badly — usually, there's only minimal or a small amount of swelling and bleeding. But occasionally, the amount of swelling can be impressive and literally be the size of a small eggplant.
So now you know. Guys, your dick can break. Girls/people who are boinking guys, you can break your partner's dick.
CONSIDER YOURSELVES WARNED.