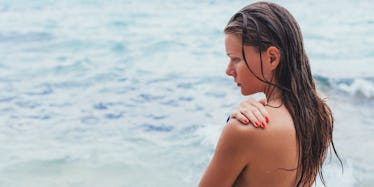 Meet The Friends Who Decided To Date In '40 Days Of Dating' Experiment (Video)
Dating can often be an awkward transition between being single and being in a relationship, providing countless dead ends, disappointments and discoveries of incompatibilities.
Two designers living in New York looking for changes in their dating lives have taken their friendship to the next level by creating "40 Days of Dating," a new concept that takes two people with opposite perspectives on dating and puts them on a series of dates together.
Jessica Walsh is a self-proclaimed hopeless romantic who is quick to jump into relationships and desperate to fall in love.
"All my relationships keep failing," said Walsh. "Am I f*cking them up, or have I not met the right guy?"
Timothy Goodman is a serial dater who can't commit and often dates multiple women at the same time.
"On one hand, I'm having the time of my life. On the other hand, my inability to commit concerns me," said Goodman.
Yes, this sounds like the premise of a cheesy sitcom.
Whether these two will fall in love with each other, strain their friendship, or even go so far as to hate each other remains to be seen, but this experiment may be a fun one to try with a friend if you're both single and miserable.
Check out some of their dates below!
Top Photo Courtesy: Vimeo