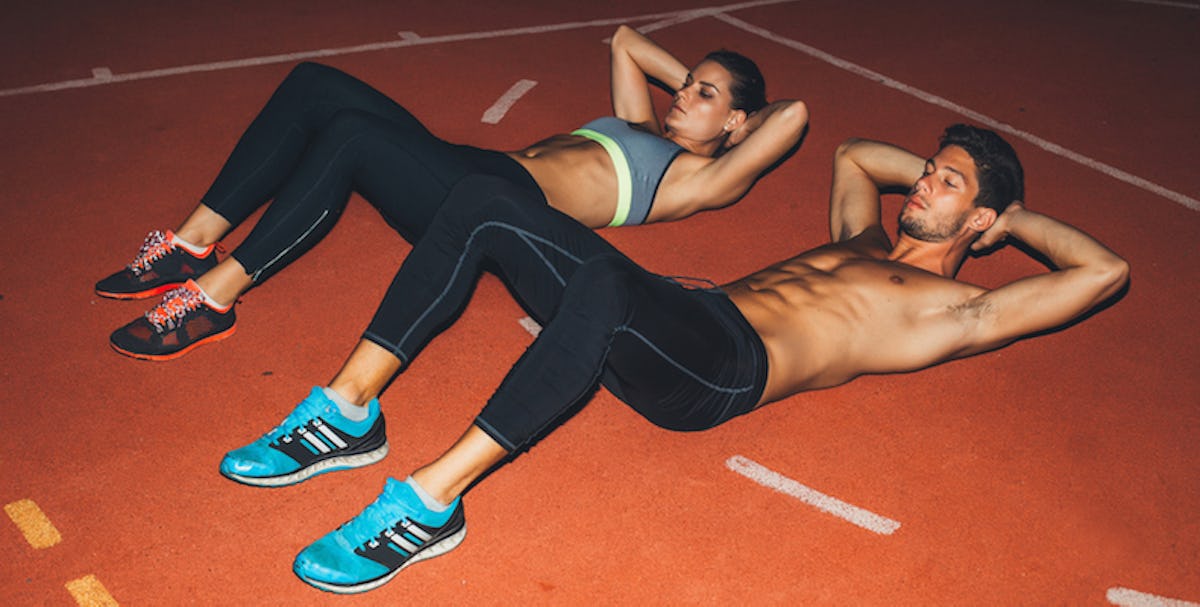 Exercise Can Help Your BF Get It Up, So Here Are 10 Couples Workouts To Try
Is your boyfriend having trouble getting it up? It's OK, you can admit it. I promise I won't tell anyone. In fact, I'm actually here to help.
A new study has come up with a pretty simple solution to your bedroom problems with bae: exercise.
Yep, the study finds that a good, old-fashioned workout is nearly just as effective as taking medication for guys who have difficulty staying hard.
Research shows "aerobic exercise with moderate-to-vigorous intensity" is just the fix you need to revamp your sex life.
But exercising is the worst, and your boyfriend is not an idiot (and he's well aware of this fact). So how do you make it fun? Maybe try out some fun couples exercising to transform the hellish experience that is working out into a HOT DATE.
Don't take it from me (I have no idea how to exercise solo, let alone with a partner), but I found this really hot fit couple on Insta and picked some of their sexiest/most challenging/most fun-looking couples workouts for you and the BF to try out.
Once you're done with these sexy exercise routines, you can head over to the bedroom and get MORE exercise because he'll be able to keep it up! WAHOO.
Try this one out next time you and ~bae~ go for a romantic picnic at the park.
You can try this one that literally just makes no sense to me, but it looks cool.
Next time you're in a gym with indoor monkey bars, give this one a go.
Only do this workout only if you, like, really trust your BF.
This one even leaves some room for mid-workout SMOOCHIN'.
Do this one if regular squats are just not painful enough for you.
You only need a couple of weights for this one.
Do this if you both want abs of STEEL.
Even more SMOOCHES with this one.
When you're mad at your BF, use this one to let him know by farting every time your butt's in his face.
Ugh, RELAX. I'm just kidding.
Now go have sex, ya horny lovebirds.
Citations: Physical activity and exercise for erectile dysfunction: systematic review and meta-analysis (British Journal of Sports Medicine)