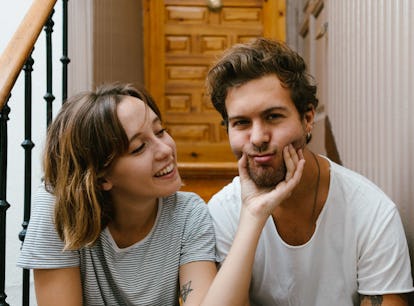 6 Signs Your Relationship Is Off-Balance — Plus How To Fix It
You deserve to be treated like a queen!
Even healthy relationships are hard sometimes. You have to find a balance and learn to communicate effectively — especially when things get tough. But that only really works if you have a partner who is putting as much effort into a relationship as you are. You're equally dedicated to maintaining your relationship, even when you face instances of stress or disagreement.
Key examples of effort in a relationship revolve around the balance of initiation. If one partner feels they're always the one initiating intimacy, or they're always the one initiating the hard (but necessary) conversations, then it's likely they are shouldering the burden of the partnership's upkeep. If your hearts aren't equally dedicated to your success as a couple, there are likely several signs one of you is putting too much effort into a relationship that isn't working — one that maybe isn't meant to be.
"There are two types of people in a relationship: Those who actively want to be there, and those who're simply along for the ride," Susan Winter, NYC relationship expert and love coach, tells Elite Daily. "Ideally, relationships should be 50-50. In real life that percentage may be fluid. For example, your partner gives a lot in some areas and not so much in others. But no matter how the give and take ratio shakes out, a fulfilling partnership is based on balance. Relationships that lack balance breed resentment."
That resentment is a relationship killer, and it reveals itself in various ways. Here are the signs the experts say will help you determine if you're putting too much effort into your relationship.
This article was originally published on