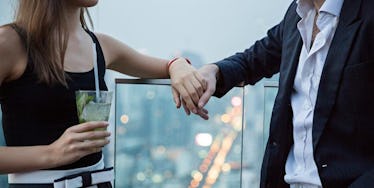 Men Reveal The One Thing An Attractive Girl Said That Turned Them Off Immediately
Jojo Jovanovic
Sometimes, the most beautiful souls are the ones who end up saying the absolute wrong thing.
A handful of gentlemen took to Reddit to express something a girl has said to them that ended up being a total turn off.
One Reddit user asked, "Have you ever lost attraction to a good looking woman because of something she did or said?? What happened?"
Bat your eyelashes all you want, ladies. It'll get you just about nowhere with these dudes.
She spilled the beans about how often she sleeps with her boss.
This girl was way too into astrology.
This girl implied he was weak for thinking a movie was sad.
She was way too open about her weird ceiling fan fetish...
She called people fat and ugly.
This girl was a good, ole' homophobe.
Her accent was a bit much, but this is definitely the guy's problem. Not hers.
She can't appreciate a good spicy tuna roll.
Guess it just wasn't meant to be.
Citations: Have you ever lost attraction to a good looking woman because of something she did or said?? What happened? (Reddit)