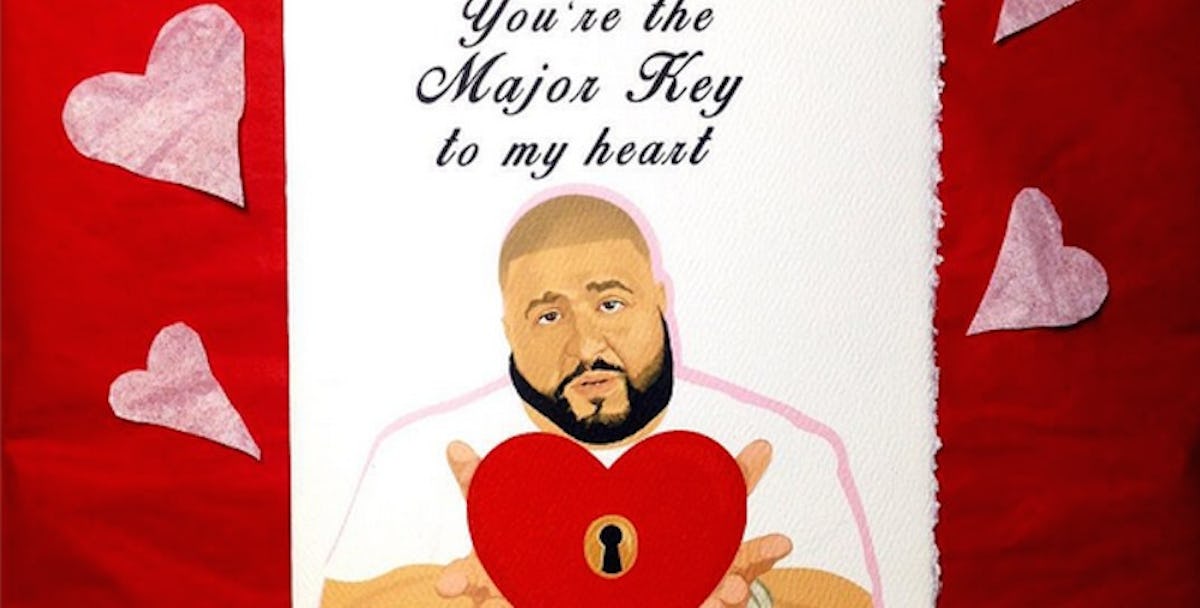 These Hip-Hop Valentine's Day Cards Are A 'Major Key' To Finding True Love
Valentine's Day is a tough holiday for men and women everywhere.
The day, designated to show your sweetheart just how much you love him or her, has turned into a commercial mess, causing mass panic everywhere about what to get your boo.
Some turn to jewelry; others think an expensive dinner out on the town is just the ticket.
But Michelle Alfonso, a 24-year-old artist based in New York City, really knows the perfect something to give your special someone: a hip-hop greeting card.
Alfonso, who sells her cards on Etsy, tells Elite Daily she came up with the idea for the cards after just starting a new relationship and racking her brain on what to give her new man. She adds,
It kinda just clicked. I had just started seeing my current boyfriend of three years and Valentine's Day was coming up. I wanted to impress him! I'm into personalized gifts so I wanted to make something simple (didn't want to scare him off with a huge portrait of his face) so I decided on a card. I thought, 'What kind of card would I want?' and that's basically the question that I always ask when I start a new card.
Alfonso says she not only gave her boyfriend a card, but also handed out the leftovers at a bar he was DJing at on Valentine's Day.
They got a great response and that made me want to become serious about starting a greeting card business instead of just making them for fun.
Alfonso, who is now a full-time illustrator, says her Cardi B "Forever" card is, without a doubt, her favorite; whereas, fans seem to gravitate toward Cam'ron and, of course, DJ Khaled.
Check out a few of our favorite hip-hop Valentine's Day cards from Alfonso, below.
Looking to get your honey a little something else?
Check out Alfonso's entire Instagram account to see some of her other incredible works of art. Hit her up on Etsy and she may just make you something custom.