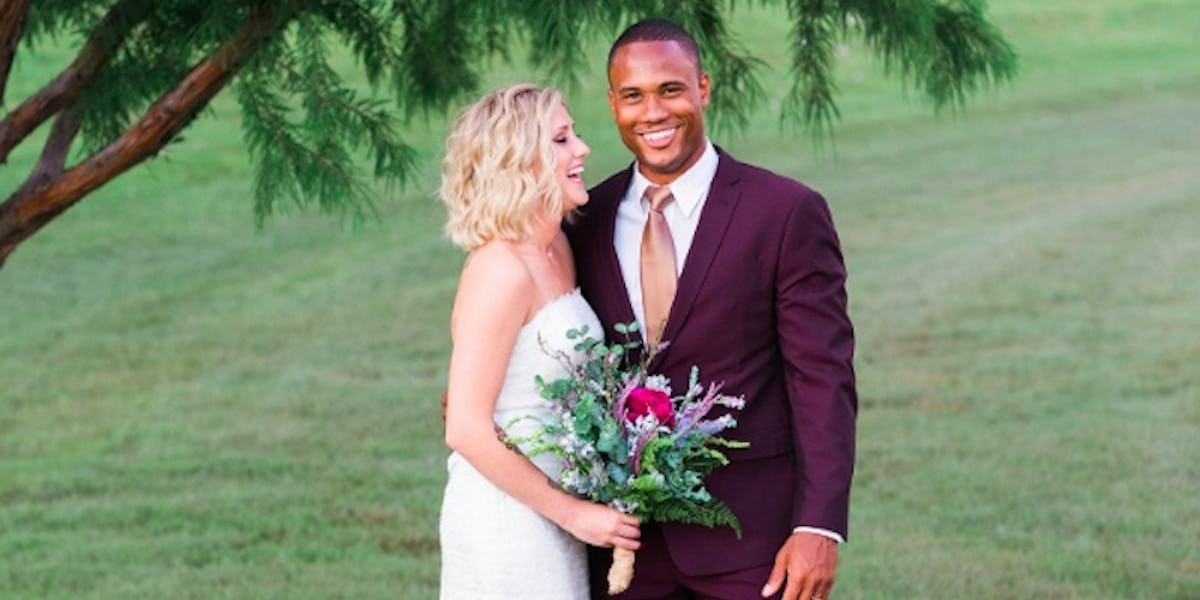 High School Sweethearts Get Epic Block Party Wedding Hosted By Their Hometown
Lindsey Kay Photography
This wedding story is going to give you all the feels.
A 24-year-old Illinois woman, Susie Osei, had the wedding of her dreams when she got hitched to her high school sweetheart, Miles, on the very same street she grew up on. Yep, it was a hometown block party wedding.
"We just wanted to get married, be around people we love and have a big party," Osier said in an interview with ABC News.
There was a pressing reason for this July 30th wedding, though: The bride-to-be's mom has Alzheimer's (she was diagnosed about four or five years ago). So, the groom wanted to put together something both timely and special for his lady love and their family, despite only being engaged since January.
"In the past couple years, I think it became more apparent to Miles that more than anything else, being extravagant or waiting for a time when we're less busy, it was important to us that she be there for the wedding," Osei told ABC News.
"We also didn't want to put pressure on either of our parents to pay for anything extravagant."
So, the wedding planning turned into a team effort like no other.
The father of the groom helped organize the party by sending out an email to all of the people in their community, asking if they were all OK with the block party nuptials. Of course they were — Osei's neighbor's even helped host it.
And what tied the whole celebration together? Osei's oldest brother married the couple.
"I think we just felt a lot more natural and authentic being somewhere that meant something to us," Osei tells ABC.
This isn't the first time the block threw one hell of a party. Osei says her community throws an annual Fourth of July bash, so such large gatherings have been a tradition for the bunch.
The block party theme didn't detract from the beautiful wedding, either: The reception had a DJ, beautiful decorations, the works.
Neighbors were extra hospitable and let all attendees use the restrooms in their very own homes.
And check out the cake:
As for flower decorations? Those were covered, too. Osei used hydrangeas cut from her very own neighbor's garden.
One of the most touching details was the bride's wedding ring. Osei chose to wear her mother's, because with weight fluctuations due to Alzheimer's, it didn't fit her mom properly anymore.
Osei recalls to ABC, "My mom was dancing and laughing and having the best day. That makes it all worth it."
Let's hear it for the bride and groom!