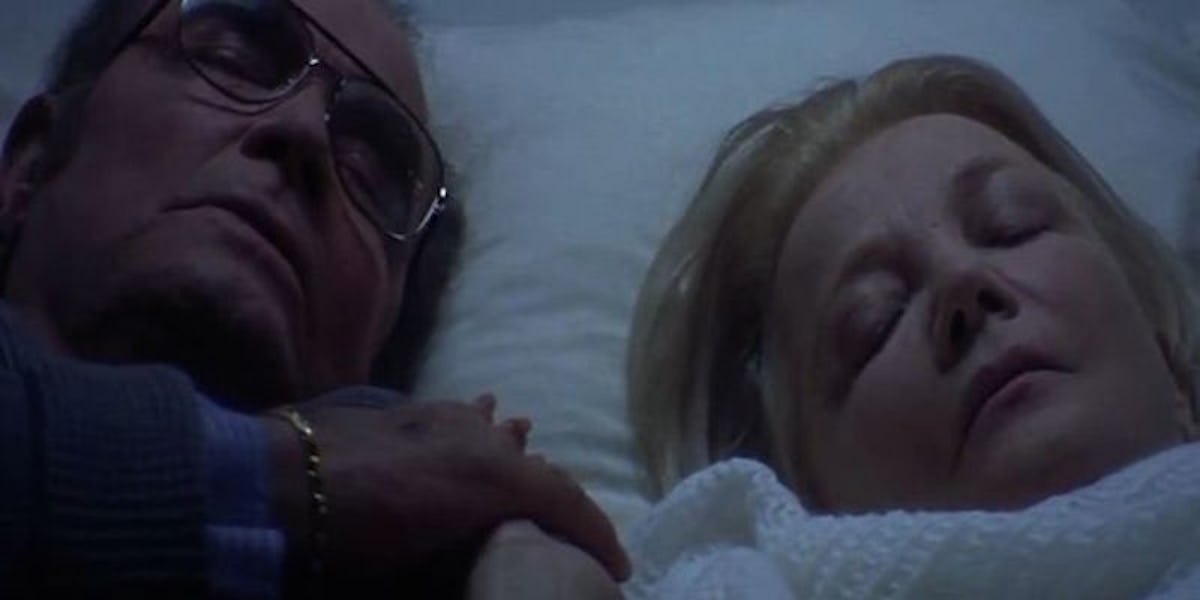 This Elderly Couple Died Within 3 Hours Of Each Other While Holding Hands
New Line Cinema
LOVE IS REAL, YOU GUYS. If my story yesterday of a guy finding love playing Pokemon Go didn't already convince you of that, let me give you another example.
George and Ora Lee Rodriguez proved that maybe "The Notebook" isn't just a stupid Nicholas Sparks movie that I may or may not bawl my eyes out to once a week, when they died hand in hand a week after their 58th wedding anniversary.
Yes, you read that correctly. 58th. As in just shy of 60. As in a whole lot longer than you and your very serious boyfriend.
The couple met and fell in love at a young age when he was a butcher at a local meat market. One day she was his customer and the rest is history. He was a Marine so the two wed when he came back from service.
They bought a house in San Antonio's west side and from there, they got to watch what started off as a young love grow into a beautiful family.
I guess it was only natural that a couple who spent so much time living together would also die together in that same house where they made so many memories. Their daughter, Corina Martinez, said of their passing, "They were both here, we had them here at the house, in their hospital beds, right beside each other, they were holding hands."
The couple was surrounded by children, grandchildren and great grandchildren. George passed away in his sleep, his hand in Ora Lee's. She followed a short three hours later.
Their other daughter Georgia explained that their passing together probably would not have come as much of a shock to their mother, "my mother would always say that she was going to take my father or vice versa, and it did happen, we didn't think it would, but it did."
I've said it once and I'll say it again: Love is real.
Citations: After 58 years of marriage, couple dies in each others hands (FOX San Antonio), High school sweethearts die holding hands after 58 years of marriage (Metro)