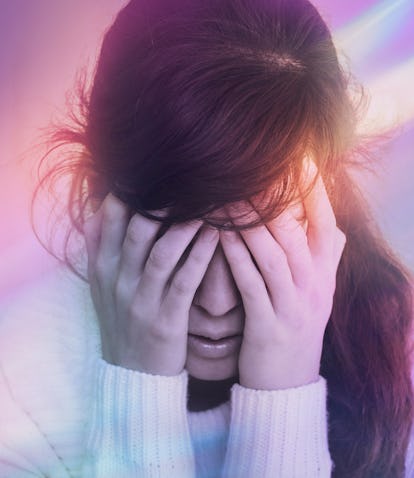 Here's Your Breakup Mantra, Based On Your Zodiac Sign
Shutterstock
We all handle breakups differently. It doesn't matter the length or the depth of the relationship; it's crushing when a connection that once held so much hope and excitement falls away and becomes an open source of heartbreak. Once a relationship ends, it's hard to know how you'll react. Some people quickly move on while others mourn their exes for months. The aftermath can be confusing but it doesn't have to be. As it turns out, your zodiac sign may hold the answers to these mysterious reactions and all of the nuances that can arise. A breakup mantra customized to your sign can get you through this tough phase.
Each sign will deal with heartbreak with your own special flair — intellectual Aquariuses might detach from the situation entirely and go cold while an optimistic Sagittarius could zip onto their next partner without so much as a look back. Knowing about your sign's needs can give you much-needed insight to process the breakup and get over your ex with as much ease as possible.
If you're looking for some guidance, fix your gaze upwards towards the stars. Read on for breakup mantras that will deeply resonate with you based on your zodiac sign.