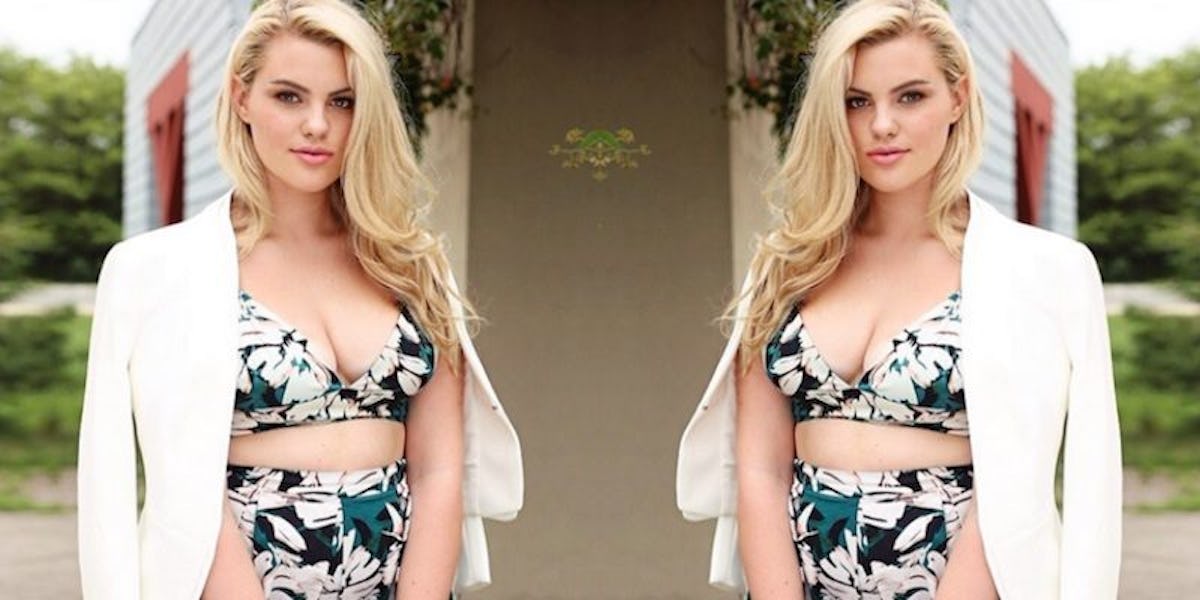 Women Respond To #Curvy Instagram Ban With Amazing Body-Positive Photos
Instagram
Last week, in a misguided attempt to restrict the proliferation of nude photographs, Instagram blocked the term #curvy from user searches.
Almost immediately, the popular photo-sharing app was hit with a wave of backlash, much of it from women involved in the burgeoning body-positive feminist movement.
This backlash is largely in response to not the ban itself, but rather, to Instagram's tradition of censoring women's bodies: The app has become somewhat notorious for it.
In the days after the ban was made public, alternate hashtags such as #BringCurvyBack and #Curvee began to emerge on the app, in protest of Instagram's culture of censorship.
User Poppybirrd notes,
So Instagram deleted #curvy because of pornographic content but the hashtag tittyf*ck is still very much alive and active...#greatmoveinstagram #bringbackcurvy.
And user Allasonlewis did not mince words when she captioned a recent selfie,
F*ck you Instagram for banning #curvy #bbw and #thickgirls. We're still gonna post our big beautiful fat bodies and we will celebrate them whether you like it or not. #BringBackCurvy.
And these two loud and proud ladies aren't the only ones speaking up.
In fact, Instagram is more or less flooded with posts from women who refuse to be silenced by those in charge.
Just take a look at the powerful posts below.
The Curvy Cutie reprimanded, "Shame on you, if you ban one then ban them all!"
While Ladydarbanville_ probed, "Why can't I publicly appreciate the body I have?"
A main point of contention among the women protesting the ban...
...is terms like #skinny are still allowed, as are tags related directly to nudity, such as #clit and #vagina.
Bellahaus13isdead wrote, "Way to #fatshame, Instagram!"
KandiKalistar suggests Instagram doesn't know how to appropriately "police [its] own application."
But these women won't let the ridiculous ban police them.
They're calling for an uprising...
...to #BringCurvyBack.
In the words of user nayaroque, "YAAAAAS to all the ladies who will not let the ban hold them down."
Stay strong, ladies.
Citations: Women Are Protesting Instagrams Curvy Ban With Body Positive Photos (Huffington Post)