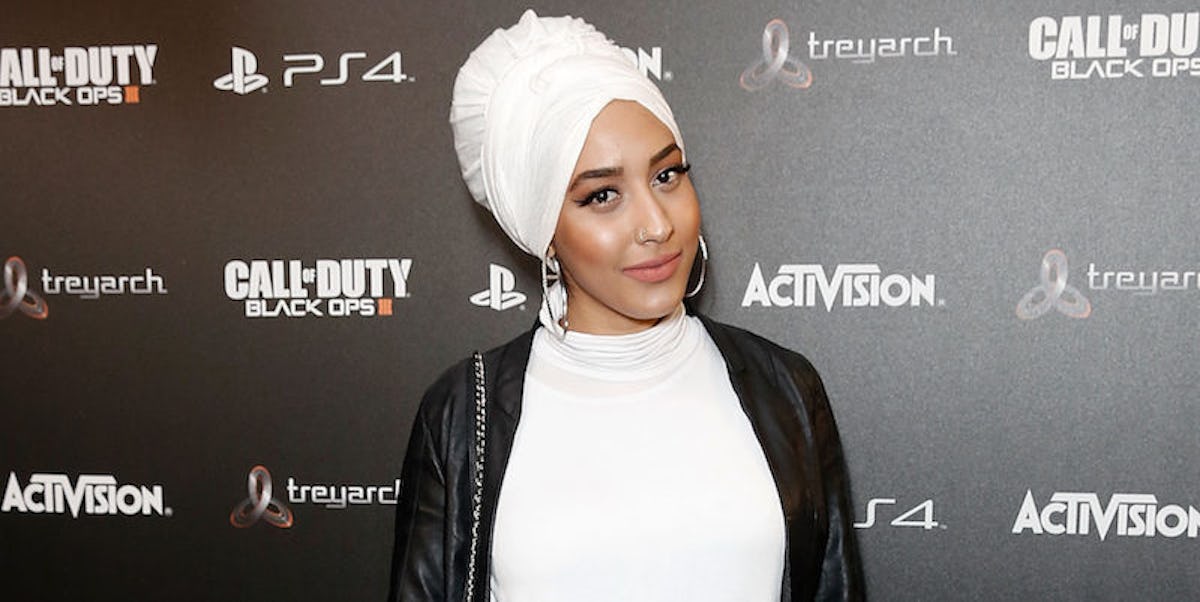 6 Millennial Women Who Redefined The Standards Of Beauty In 2015
Getty Images
The year 2015 was full of exciting breakthroughs in the world of beauty and fashion.
Amy Schumer Instagrammed her groundbreaking Pirelli calendar photo with the perfect caption:
Beautiful, gross, strong, thin, fat, pretty, ugly, sexy, disgusting, flawless, woman.
Gabourey Sidibe shut down the haters of her sex scene on "Empire" saying,"I felt sexy and beautiful."
But celebs weren't the only ones shaking things up this year.
Body positivity dominated, with women taking a stand against Photoshopped selfies by posting untouched images to debunk the idea of perfection.
Social media can be a source of anxiety, with some women living seemingly perfect lives with perfect hair and perfect makeup.
However, the truth isn't nearly that flawless.
The following women show what it means to be confident, happy and comfortable in your own skin.
That's what real beauty is, after all.
Not only is Tipton the first plus-size winner of "Project Runway," but she's also the first plus-size contestant in the design show's 14-season history.
By solely appearing on the show, she showed progress was being made.
But, by winning, she broke down barriers and paved the way for plus-size women to claim a place in the world of fashion.
Tipton, 24, told The Wrap:
There's so many different aspects of this collection that there's a reason why I won. And it doesn't always have to go back to what kind of size model I used for my collection. Yeah, it made history because this is something that should've already happened in this industry and shouldn't be in the shadows anymore.
Jamie Brewer rocks New York Fashion Week.
"American Horror Story" actress Jamie Brewer owned the runway when she participated in designer Carrie Hammer's "Role Models, Not Runway Models" show, during NYFW.
The 30-year-old became the first ever runway model with Down syndrome, underscoring the designer's focus on the real women she designs for.
"I call it the runway revolution," Hammer told Mashable. "Women can see these women in high positions and also see that they're beautiful and feminine and incredible."
Mariah Idrissi models in a hijab for H&M.
The model, 23, became the first Muslim model to be photographed in a hijab for H&M's campaign, "Close the Loop," promoting eco-friendly fashion through recycling.
Idrissi, who is Pakistani and Moroccan, flaunts her beauty, faith and henna on Instagram for her more than 24,000 followers.
"To finally see a hijabi [a woman who wears a hijab] in mainstream fashion is a big achievement," she told Fusion.
"Some people think it's great that women can be beautiful and wear a hijab, and others think they're forced to wear it. I'm quite thick-skinned though, so if people did say anything to me, I wouldn't notice it anyway."
Velásquez was born with a rare syndrome that prevents her from gaining weight.
Though she's felt the sting of the stares of strangers all her life, she never let them tear down her confidence or happiness until she came across an 8-second video titled, "The World's Ugliest Woman."
The video showed footage of her at 17-years-old.
Once she watched it, she couldn't help but scroll through thousands of cruel comments.
"There were thousands of comments, and they ranged from saying the world would be a better place if I wasn't in it, to giving me tips on how to take myself out of this world," she told the Washington Post.
"And the only reason I know what those comments said is because I sat there and I read all of them because I was so desperate to find one that was sticking up for me. And, unfortunately, I never found one."
The 26-year-old, who has 0 percent body fat, a weak immune system and is blind in one eye, used that negativity to fuel her success as a motivational speaker.
This year, she released her documentary, "A Brave Heart"
Jillian Mercado signs with a modeling agency
Mercado, 28, is a New Yorker of Dominican descent with a fierce look and an eye for style.
She recently signed with IMG Models, the same company that represents Karlie Kloss.
She has muscular dystrophy and relies on a wheelchair to get around. Still, she never let it deter her from pursuing a career in fashion.
When Diesel held an open call for models for its "modern-day rebels, heroes and just cool people" campaign, she applied.
In her application, she wrote, "Because I want to change the world."
The campaign image of her garnered a lot of attention, and a few gigs later, she's now working for one of the elite modeling agencies.
Judging by her portfolio, it's clear she has the "it" factor.
Tess Holliday becomes first plus-size model above a size 20 to sign major modeling contract
In a time when being a size 10 or 12 is considered plus-size, being a size 22 meant Holliday couldn't get anyone to take her seriously.
So, she took matters into her own hands by posting photographs of herself on Model Mayhem, which helped her land jobs for Benefit Cosmetics.
Standing at just 5'5" and covered in tattoos, Holliday, 29, strays from the mainstream standard of beauty.
Getting signed by UK-based MiLK Management meant she had an opportunity to normalize what's yet to be the norm.
"I want to challenge society's perception of 'beauty' and what's acceptable in our industry and the world," she told Daily Mail.
"There is no one way to be a woman, or to be beautiful. We all deserve a place."