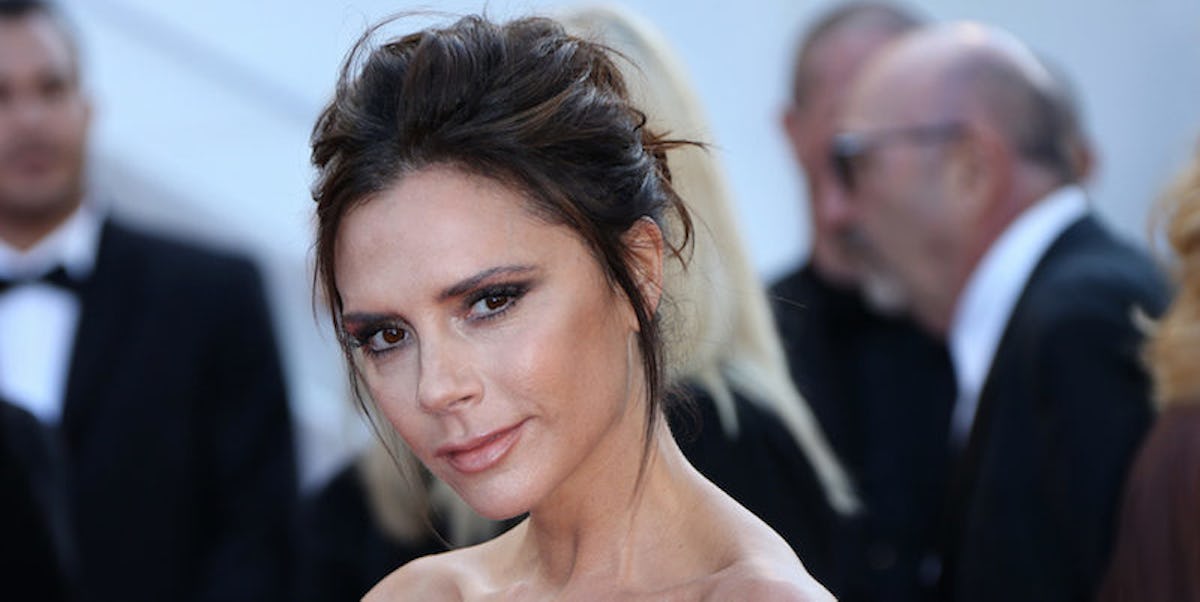 Victoria Beckham's New Makeup Line Comes With Professional Lighting, Obviously
Shutterstock
When it comes to a makeup line in your name, made with one of the most prestigious companies in the beauty world, what's a former Spice Girl to do?
According to Vogue, the pop star formerly known as Posh Spice (aka Victoria Beckham) is in the process of launching a new beauty collection with the help of Estée Lauder.
Come September, the famously stylish maven will offer her look to fans worldwide.
Hilariously, the makeup collection (each piece meant to represent one of four major cities) will come in a limited-edition box with its own professional makeup lighting. If you want to spring for the box, you'll have the benefit of doing your makeup the same way Victoria does while she travels.
If you need to travel or hop on a private jet, she wants to make sure you're never without the right light situation to apply foundation. How thoughtful.
According to Beckham, the goal of the collection is to make cosmetics and glamour accessible — even if you're not a former Spice Girl.
She told Vogue,
If I can do it as a busy working mom with four children, anybody can. You don't have to be a professional makeup artist. This doesn't have to take up huge amounts of time.
Question: If you look like Victoria, does that mean it's easier to land a David Beckham? If so, let me write the brand a blank check. You can't put a price on a spouse who looks that good past age 40.
The collection, which includes palettes inspired by New York, Los Angeles, Paris and London, will debut on September 13. To date, Estée Lauder hasn't released much information on the collection but does invite curious customers to sign up for the collection's email list.