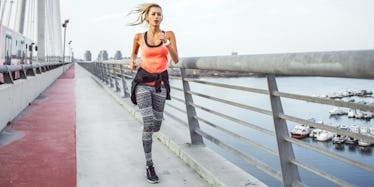 The Ugg-ly Practices Of UGG Boots: You Won't Believe The Animal Torture Involved In Your Furry Boots
Despite all the backlash we get for wearing Uggs – they are ugly, they make our feet look like dinosaurs, they give us pudgy calves – we still continue to wear them for their comfort and versatility. But do you really know what goes into making your furry friends? We'll give you a hint: it actually involves killing furry friends!
This latest piece of news will finally give you a reason to stop wearing the boots, much to every guy's pleasure.
Ugg boots manufacturers employ the nasty technique of skinning a sheep's actual skin along with the wool for the interior and exterior of the shoe.
This means Mary loses her Little Lamb once the Ugg boot company comes after them. While many people falsely believe that the sheep's wool is simply sheared, the reality is that the sheep's life is cut off with it. When you wear Ugg boots, you are literally wearing a sheepskin. Not to mention slaughtering a wittle innocent sheep.
Ugg boot practices on sheep are flat out cruel and inhumane.
Pamela Anderson, who popularized the trend after wearing them with her swimsuit in her "Baywatch" days, is horrified that she never realized she was wearing the skin of an innocent sheep. "I thought they were shaved kindly," she wrote. "People like to tell me all the time that I started that trend – yikes!" She thought the boots' woolly lining was attached to a synthetic backing, when in reality the boots are made from sheepskin with the fur intact. Yummy!
So the next time you think about tossing a pair of Uggs on over your leggings and running out to the store, remember where that fur has been and how the animal was treated.
You're wearing Lamp Chops' sister on your feet. Aside from not engaging in the disgusting tactics of Ugg manufacturing, alternatives like vegan boots and faux sheepskin footwear are animal friendly as well as less expensive.
It used to be an act against humanity to wear Ugg boots because they were so ugly. But now, it's an actual act against animal cruelty to wear Ugg boots. Maybe the guys had it right all along when they called them "fugly."
Via: Yahoo, Photo credit: Tumblr