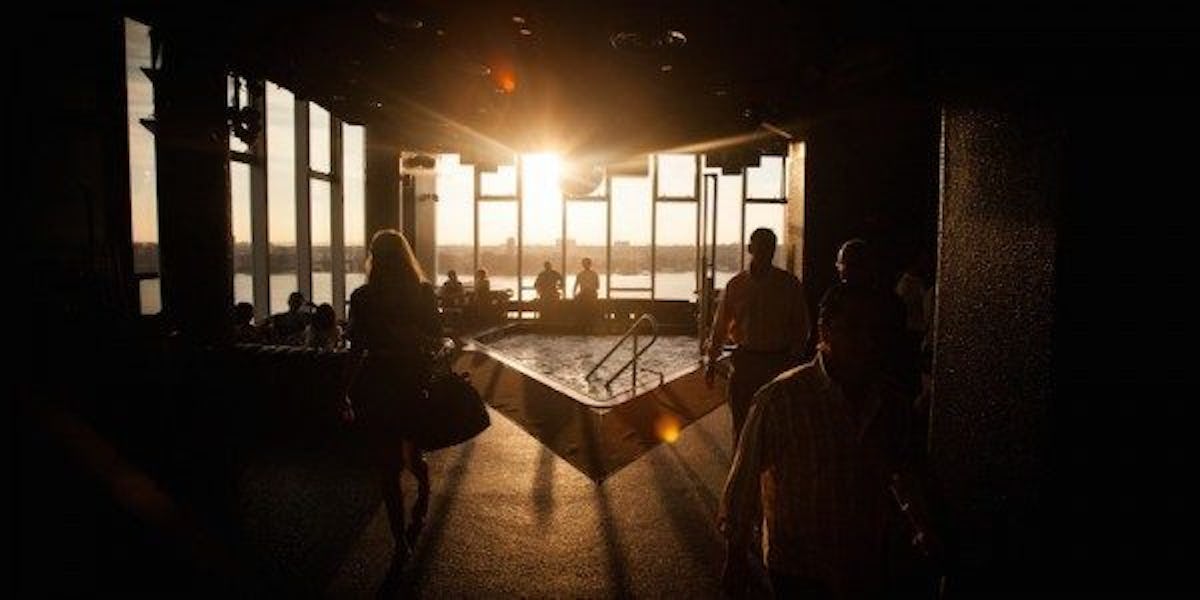 The Reality Of Being A Work-At-Home Mother
Stock
I'm no supermom. Like all work-at-home moms, I try hard - really hard. Some days I can accomplish everything on my to-do list, and other days, I just give up. This is for all the mothers out there who are considering stay-at-home job options and wondering how to manage work and kids. Let me tell you, being a mom and working from home is difficult, but it's not impossible!
The first step towards a successful work-at-home career is to take good care of your personal health, first and foremost. Eat a balanced diet and get some exercise - you need the energy! Sick days will throw you off course for sure, and taking a leave will add to the missed days you'll need to make up.
Another important step is to keep your goal in mind. Maybe you're working so hard because you want to see your kids go to college in the future. Maybe you want to save up for a dream vacation. Maybe you just want the opportunity to earn and save for retirement. Whatever your goal is, keep it at the top of your mind because you'll have many days when you'll be wondering whether working from home is even worth it.
With that in mind, we come to the practicalities of working from home. Where will you create a little office space for yourself? And what kinds of job prospects are available to you? The start of a successful work-at-home career is making good choices! Here are a few ways to make the right decision:
Choose The Right Work-At-Home Job For You
Start by making sure you choose a career option that will give you a steady source of income. If you need to study more for it, then find an affordable online course. Here are three careers to consider:
Medical Transcription
Medical transcription falls under the list of allied health professions. It mainly involves typing out a doctor's observations and keeping patient records organized and up to date. If that sounds like something that you can enjoy, then receiving training to be a medical transcriptionist is not difficult. One of the top online programs for medical transcription is with CareerStep. If you look at their tuition section, you'll see that it's very affordable, too.
Medical transcription is a lucrative career option allowing you to work from home, while having the flexibility to be a mom and earn money at the same time.
Graphic Designer
Graphic Design
If you have a flair for designing and visualizing concepts, you could become a graphic art designer. All you need to do is to learn software programs that enable you to do this. A bachelor's degree in graphic design may help, but it's not necessary. You'll find job opportunities online on sites like Authentic Jobs.
The Academy of Art University provides online opportunities for learning, as well.
Call Center Jobs
There's a big sector of the industry that hires people to answer their calls, and while the pay isn't that great, you can work from home. You'll be given a computer, and a system will be set in place that will monitor your calls. Similar jobs are available as customer service agents with slightly better pay.
However, you may need to consider the noise factor in your home before taking up such a job. Most companies would not like background noises that a caller can hear, such as children screaming or babies crying.
Other jobs you can do at home depend on your skills and areas of interest. This can include cake decorating, offering childcare services, writing and blogging, and even working as a paralegal secretary. Many law firms outsource their paralegal work to individuals who have had some training in this area.
Prioritize And Schedule
If you want to have a successful work-at-home career, it's absolutely imperative that you learn to prioritize and schedule your life as far as possible. A lot of your friends may say, "Oh, you're working from home! What a cushy job!" They may call you in the middle of the day for a long chat, thinking you have all the time in the world. But reality is far different, my friend.
Contrary to what people think, you're not your own boss! You've got deadlines to meet, calls to take, and you'll find yourself juggling your kid's needs and home responsibilities, while meeting the obligations of your work. All this requires a lot more discipline than you'd think.
You might not be able to take a call from a friend; may not be able to go to a luncheon organized by your church. Instead, you may find yourself burning the midnight oil and having to get up early the next morning just to complete your work. So it helps to…
Prioritize: What are the most important things in your life? For me it's cooking, taking care of my kids, grocery shopping, working, keeping relationships outside of work and home, and spending quality time with my family. What about you? List your priorities.
Schedule: Now, with the list of things that are important to you, create a schedule for yourself. Make use of Outlook calendars, or free apps you can download. Mark down your work times, the time you need to be there for your kids, cooking time, etc. Allow for a lot of flexibility if you have kids who are still young and need quite a bit of your attention.
Don't forget to schedule visits with relatives who live far away. Your kids need family time, and you need the support of family, too. Cultivate those relationships by remembering birthdays and sending cards on the holidays. If you jot all of these "to-do" things into your calendar, you won't forget to do them in the middle of your busy days.
Enjoy The Ease Of Making Memories
The first two reality checks are oddly therapeutic, but this one is a sweet reminder why working from home is, indeed, worth it.
Do not get so caught up in your busy life that you forget to take vacation with your family. Do fun things with your kids as often as possible, even if it's just reading to them for thirty minutes a day. Save up for Disneyland. I remember my mom always making birthdays special and pictures always being taken, which are sweet memories to this day.
A work-at-home mom has so much responsibility – maybe even more than a full-time in-office professional. Without prioritizing and scheduling, anyone would go insane! So take life one day at a time, and be thankful for the small moments of rest in between those days.
Single parenting is tough, but working from home can make it easier for you to look after your kids and earn a living. This article lists a few ways you can manage to keep your cool and make ends meet as a work-at-home mom. Simplifying life by setting priorities and scheduling times of work and fun with the family will keep you both sane and happy!
Top Photo Credit: Getty Images