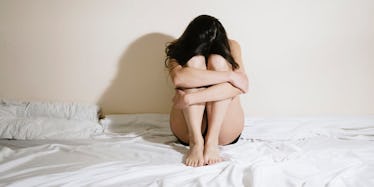 This Site Lets You Dress Like Your Favorite TV And Movie Characters (Photos)
If you've ever watched a TV show or a movie and wished you could rob the closet of your favorite character, now you can -- kind of.
New website Spylight -- not to be confused with fashion app Stylight --  is every fashionable binge-watcher's dream come true.
It features a catalog of popular films and TV programs and shows users how to recreate the looks of their favorite characters by linking to shop-able versions of outfits featured in the episode.
If there's a specific look you're on the hunt for, you're in luck.  The site allows users to search by season, character and more to find exactly what they're looking for. And we mean exactly. The site coordinates with the production studios to source the exact garment or accessory worn by the character.
Those without a movie star budget will be happy to find lower-priced alternatives for some of the pricier picks.
The Spylight blog offers further fashion inspiration from popular flicks, celebrity looks, news and more.
There's pretty much no reason not to check out this website immediately. Prepare to be obsessed and, inevitably, spend lots of dough.
Don't say we didn't warn you.
First, pick from your choice of TV shows and films.
Next, pick a character whose look you love.
A series of looks will appear on the top of the screen; pick your favorite.
Click on a product to be redirected to a store where you can purchase it.
It's not just for ladies, either!
For TV shows, the looks appear in the middle of the screen (and may take up several pages).
Pick your favorite ensemble, et voila!