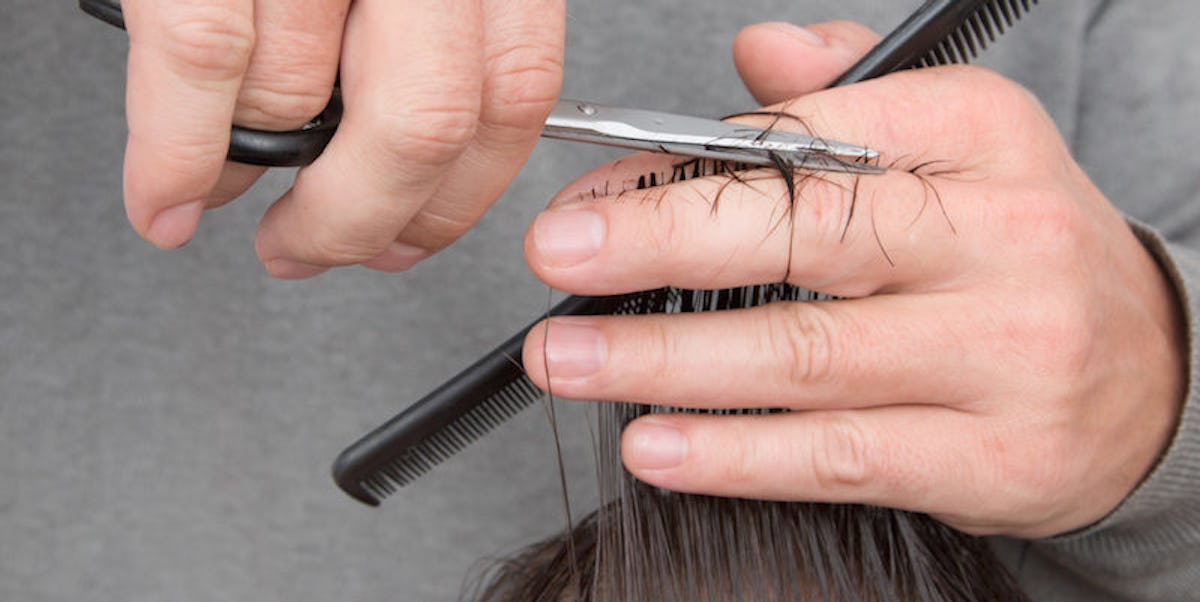 This Salon Has A 'Quiet Chair' Just So You Can Avoid Awkward Convos
Shutterstock
Misanthropes who value fresh cuts enough to trek out among mankind, the world is finally bending to accommodate your (very specific) needs.
Welsh salon Bauhaus recently implemented a "quiet chair," enabling antisocial customers to get chopped in silence.
Gone are the days of making small talk with Lisa or Jess or Anthony Joseph or whoever is keeping you fleeky AF these days (I don't know your life).
If you like to stay mum and don't mind flying to Cardiff, South Wales for a cut, you'll never have to awkwardly describe your friend's half-sister's daughter's quinceañera to a stranger with scissors again.
The service is a mere four days old, but customers already reportedly began requesting silent service.
Salon owner Scott Miller told Cosmopolitan,
I would say 99 percent of the response has been positive. A few people have been like, 'I like to have small talk.' We're not trying to take that away. I still like to talk to my clients. I've been doing this for many years, and it would be weird for some of my clients to come in and not talk to them.
If the trend catches on, the service could certainly find success in large cities around the world (I'm looking at you, New York) and help humans never relate to each other again.
Citations: Salon Offers "Quiet Chair" Service for People Who Hate Small Talk (Cosmopolitan)