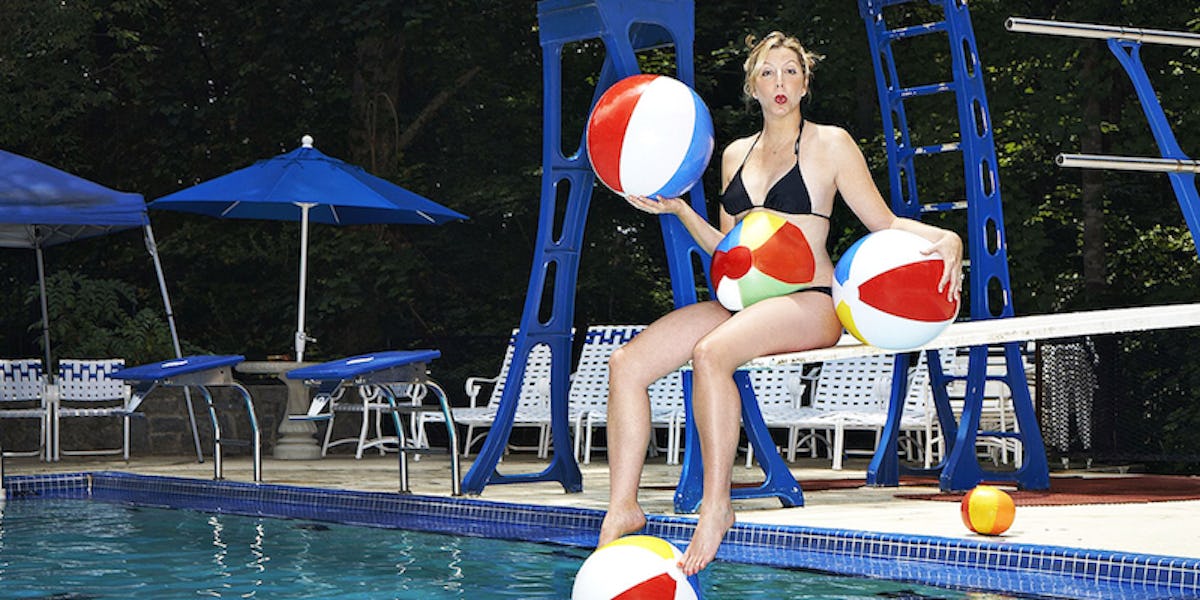 Pregnant Women Are Painting Their Bellies To Help Other Mothers In Need
Belly Art Project
Becoming a mom is no simple task.
Sometimes, we get caught up in fancy cradles and pregnancy outfits and forget that birthing a human child is pretty incredible, not to mention intense.
If you're a millionaire or celebrity, there's usually very little immediate danger. But for women across the world, giving birth could cost them their lives.
That's why Spanx founder Sara Blakely's new release, "The Belly Art Project Book," is so important.
The book of painted pregnancy bumps brings together 100 famous (and just regular) expecting moms, and 100 percent of its proceeds actually benefit women in other countries.
The money will go to supermodel Christy Turlington Burns' Every Mother Counts, a nonprofit that aims to make childbirth safe for women around the world.
Blakely said in a statement the book took seven years to complete, adding,
It all started with my very pregnant belly and a creative way to turn this beautiful temporary canvas into playful objects through paint. The idea grew (pun intended) into an amazing collection of moms-to-be – including actresses, teachers, business women, stay-at-home moms, fashion designers and more – who came together to support a cause, transforming their bellies into works of art.
Mostly, though, these are some seriously cute photos. Blakely's enlisted all her famous friends, including actress Kate Winslet, model Coco Rocha and Tamera Mowry-Housley.
Ever wondered exactly how far you can take this paint-your-enormous-belly thing?
The answer is, "farther than you can imagine."
The book contains planets, sports and even a cartoon bomb.
Aside from the charitable aspect, this book would make a great baby shower present for a bestie. Plus, it provides plenty of I'm-too-pregnant-for-costumes Halloween ideas.
If you're inspired, the Spanx site even sells custom belly painting kits complete with glitter.
If you stage a lingerie photo shoot for your honeymoon, surely this is the babymoon's art project?