You are a fantastic, fierce and independent woman. You are a force to be reckoned with, no matter where you are.
When you're always on the go, there's no time for nonsense, especially when it comes to your makeup. It doesn't matter how many grueling hours you've spent at the office or how busy your schedule gets, you always want to look flawless, elegant and effortlessly chic.
As all power women know, it's important to have your makeup routine streamlined to perfection. Who wants to worry about contouring when you have money to make and meetings to lead?
No one I know.
But being short on time doesn't mean you can't look like you spent hours getting ready. All it takes is a little effort.
Here is the power woman's guide to five-minute eye makeup.
Start with a highlighter.
A highlighter pencil is a fast and effective way to make your eyes look brighter and more alert. It's a total must-have.
Apply highlighter below the brow and to the inner corner (the tear duct) of the eye. Then blend it in with your fingers.
Your eyes will immediately appear refreshed and bigger.
When it comes to eyeshadow, choose wisely.
Eyeshadow can be a pain, but it doesn't have to be. Start by choosing neutral shades such as brown, light green or pale pink.
And instead of dealing with that pesky brush, choose a cream-stick eyeshadow. They're super easy to use and glide on beautifully smooth. Opting for a stick instead of a powder eyeshadow will save you time, and you won't have to worry about brush cleaning.
Now add a little extra shadow to the center of the lids to define the eye with a touch of extra color.
Remember, this is a look for a high-powered career woman, not a party girl. And since you want your makeup to look clean and effortless, less is more.
Don't be intimidated by eyeliner wings.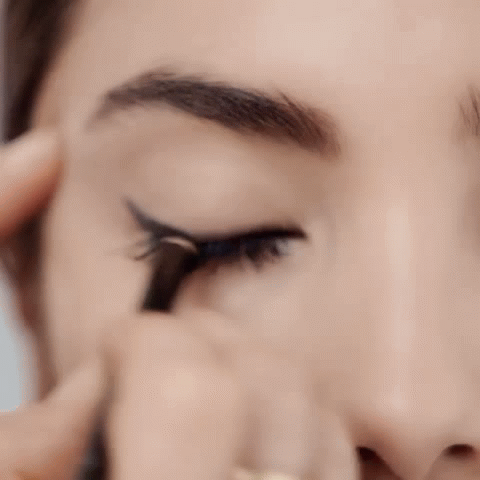 Eyeliner wings are arguably the most anxiety-inducing part of applying eye makeup. If you mess them up, it's game over. You have no choice but to start from scratch.
But power women have no time for that. We need to get that eye makeup on, have it look fly and be done with it.
To avoid the dreaded smudge or uneven wings, follow this pro tip: Use a pencil liner instead of liquid. It's easier to maneuver, won't get all over your face and actually stays on longer.
Embrace bottom liner.
After you've finished with your top liner, you get to relax with some good old bottom liner. Simply draw the liner along the bottom lashes, but make sure you avoid laying it on too heavy, lest your eyes look overdone.
With a smudge tool, gently blot the liner into the lower lashes to create a natural look out of the severe line.
If you have lighter eyes, opt instead for a brown, navy or purple pencil. These colors will make your eyes pop and won't leave you with a squinty look.
And since you've already mastered your delicate eyeliner wings, you don't need to go too crazy on the bottom lid.
Mascara for a flawless finish.
As we all know, mascara is the one beauty product a woman simply cannot live without. It is the final flourish when it comes to a power woman's look. No makeup routine is complete without it.
A strong and dynamic woman doesn't have time to waste on a lash curler or primer. She needs mascara that can take her lashes from so-so to WOW in one swoop.
This brings us to the golden rule of mascara: Use mascara that can act as all three of the main lash tools. Once you've got that down, you can focus on actually applying your makeup.
Start by coating the top of your lashes with the tip of your brush. Next, use the wand and swoop up the bottom of your lashes to create dramatic curl. Then turn the brush up to coat the tips of the outer lashes. To complete your look, gently dab your lower lashes for a smokey effect.
And there you have it! Your eye makeup looks as good as you feel — and it didn't even take five minutes.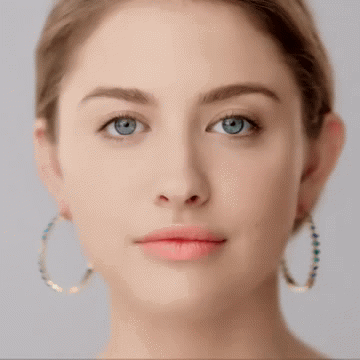 Say bye bye to your lash curler with new 24HR Supercurler mascara. Brought to you by Rimmel London.