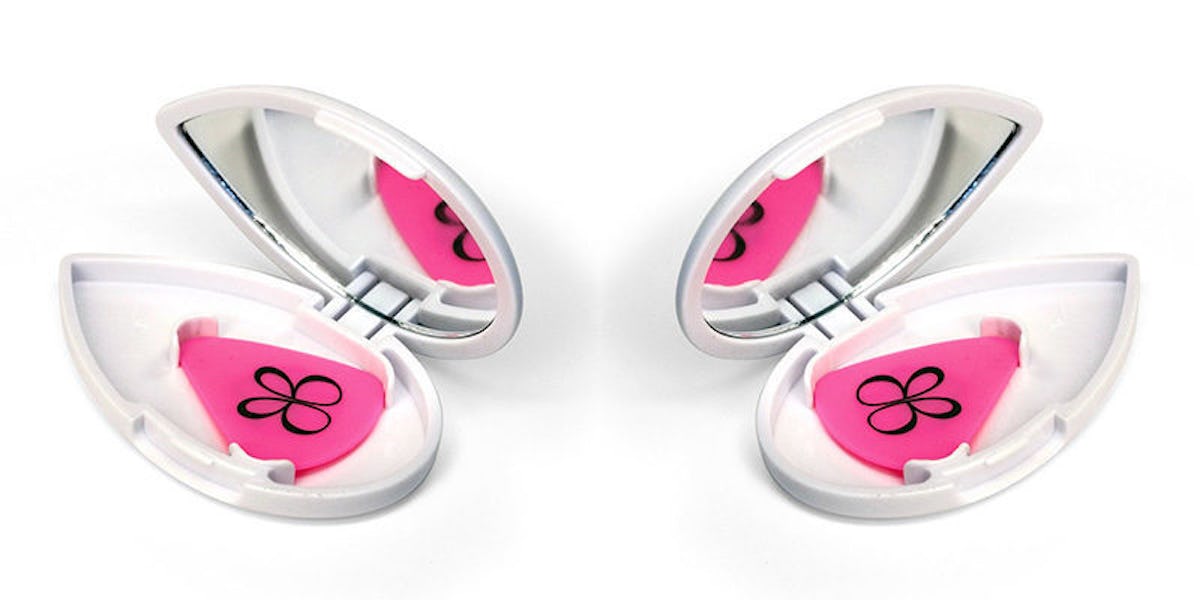 This New Beautyblender Is Going to Make Creating Cat Eyes Really Freakin' Easy
Eyeliner has been part of my day-to-day beauty regime since I was 14 and thought Pete Wentz's raccoon eyes were the ultimate beauty aspiration.
I've spent years perfecting my cat-eye.
I've finally gotten to a place where I can get the wing right, but still slip up more than I'd like.
Beautyblender — AKA the geniuses that made applying foundation with a sponge seem cool — have announced plans to release a tool that's going to take your cat eye game to the next level.
Dubbed the Liner Designer, this little tool will help you get that perfect flick.
The guitar pick lookalike, launching in March, is actually asymmetrical. You can get a different flick depending on which side you choose to use.
It can also work with whatever formula you prefer, be it gel, liquid, pencil or even powder.
Liner Designer will retail for $16, which might seem like a lot for a little piece of rubbery goodness.
But, it beats sticking tape to your lids. Am I right?
Citations: This Little Piece of Plastic Is the Key to Getting a Flawless Cat Eye (PopSugar)