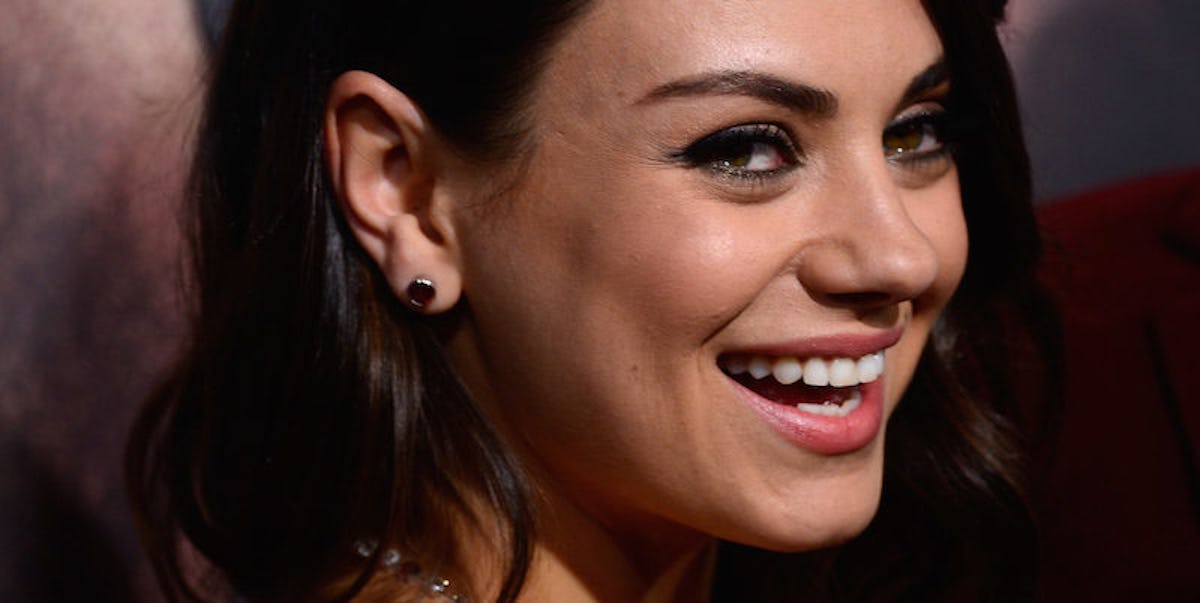 Mila Kunis And 'Gossip Girl' Creators Are Making A Show About Juicy Couture
Getty Images
Though your Juicy Couture velour sweatsuit from middle school is long gone, actress Mila Kunis wants to make sure you never forget the iconic fashion brand. In her new television project "Made In LA," Kunis is bringing fuzzy back.
According to Deadline, the "That '70s Show" star will produce the new fashion-themed comedy series alongside "Gossip Girl" creators John Schwartz and Stephanie Savage.
The show will air on ABC Family's newly renamed channel Freeform.
Finally, the brand that gave rise to both Paris Hilton and Regina George's mom will get its due.
The plot will feature Juicy Couture founders Pamela Skaist-Levy and Gela Nash-Taylor, who wrote a 2014 memoir called "The Glitter Plan."
The small screen adaptation will reportedly chronicle the famous designers' rise from $200 and a one-bedroom apartment to global retail success.
Right now, there's no release date or cast for the weekly 30-minute slot.
With this group of creative producers, there's much hope for a show that'll keep our Juicy Couture hearts beating.
Citations: Fake Empire & Mila Kunis To Produce 'Made In LA' Comedy For Freeform About Juicy Couture Founders (deadline.com)