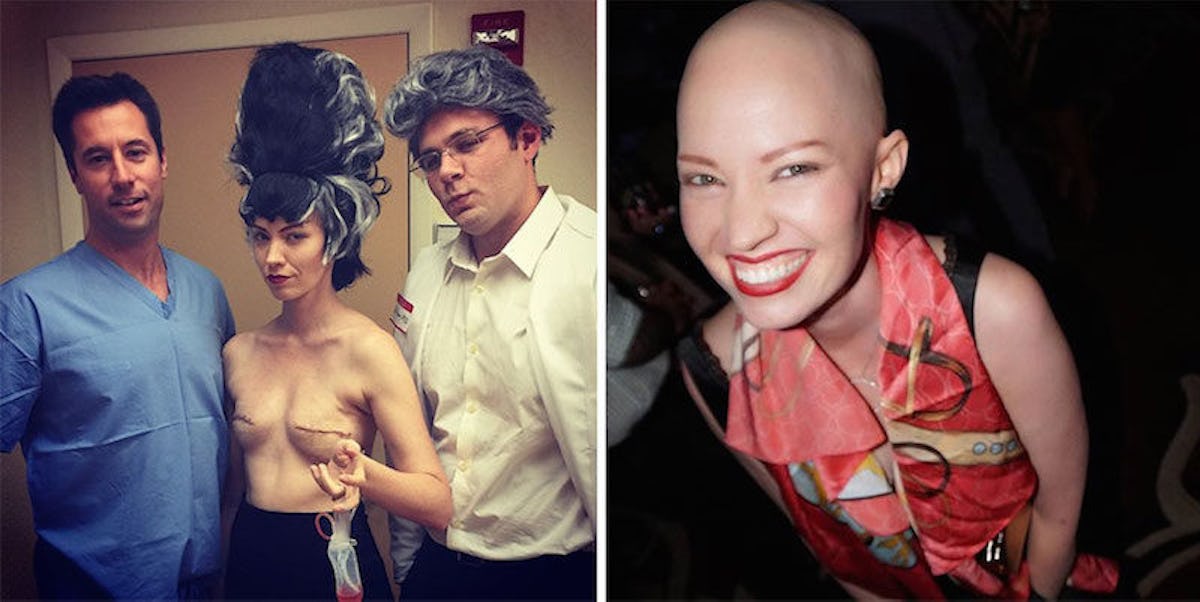 Woman Highlights The Stages Of Her Mastectomy In Moving Photo Series
When Aniela McGuinness tested positive for the BRCA gene mutation, indicating an increased risk of breast cancer, she made the difficult decision to undergo a preventative bilateral mastectomy.
The 32-year-old actress from Florida had made peace with her decision, but during routine testing prior to the surgery, doctors found a lump in her breast, and McGuinness was diagnosed with breast cancer.
Of being diagnosed with cancer while planning preventative surgery, McGuinness said,
The Woody Allen quote 'If you want to make GOD laugh, tell him your plans' comes to mind.
McGuinness wanted photographic evidence of what her body looked like before having her breasts removed. She didn't, however, want generic before-and-after photos.
On her blog, McGuinness wrote,
I wanted to change the images that women saw of mastectomies. No more Before and After photos. I wanted them to see the Evolution, the Life, and the HUMOR in this dark situation.
McGuinness teamed up with Blast 'Em Photography, a photo agency she shot with before her diagnosis, to photograph her journey.
Here's McGuinness' before photo, an homage to Rosie the Riveter.
A couple weeks post-mastectomy, she captured this "Bride of Frankenstein" shot.
At the end of her chemo, McGuinness felt like a mannequin. She went with the feeling and captured this stunning photo.
McGuinness kept a strong sense of humor throughout the entire process.
Four months after chemo, two months after reconstruction and cancer-free, McGuinness finished the series with prosthetic nipples.
McGuinness is now cancer-free and spreading the word about early screenings and prevention. Check out her blog, fundraising page and the entire photo series.
Citations: Mastectomy photo series (My Breast Choice)