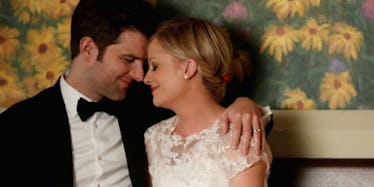 19 Adorable Love Quotes For The Ultimate Pop Culture Nerd
NBC
Romantic movies give us all the feels, especially on Valentine's Day. We get those "time to update the Netflix queue and order pizza" emotions.
It's rom-com season, and it doesn't matter if you're a V-Day lover or hater. Deep down, we all have moments from our favorite songs, movies and TV shows that tug at those heart strings. That's why we compiled some of our favorite love quotes from pop culture. By February 14, we'll be emotionally ready.
Get ready to have your heart warmed.
For the couple who loves each other more than they love breakfast food.
Even the Star Man was a hopeless romantic.
No woman declares her love quite like the first lady of Shondaland.
Arguably the most romantic flash card of all time.
The other three little words to make your heart melt.
You know you love me, XOXO.
Jim and Pam are the reason we all have #RelationshipGoals in the first place.
Because you and your Valentine found your mate for life (even if you were once on a break).
Crazy in love, indeed.
First and foremost: Be your own valentine. Carrie knows what's up.
Let me be the companion to your Doctor.
Our favorite May-December relationship in movie history.
Show that you love your Valentine like McAdams loves Gosling.
Love, "Scandal"-style.
From time to time, we all get a little lovesick.
A romantic take on Netflix and chill.
This one's a classic.
Heading to the top of the Empire State Building, ASAP.
Our hearts will forever flutter for Mr. Darcy.