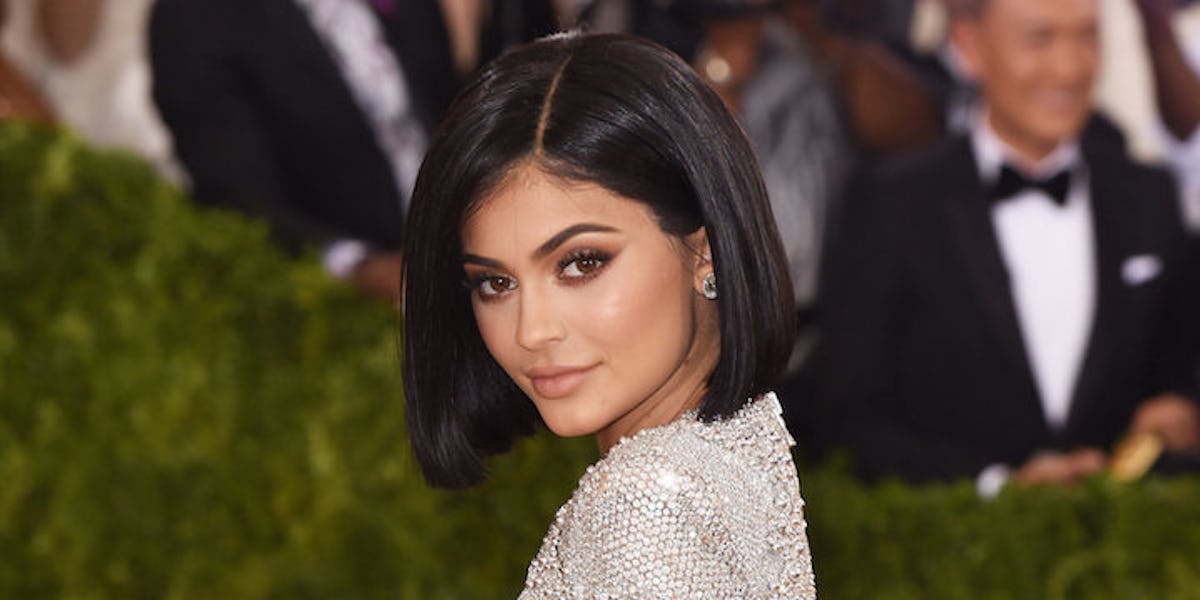 Here's How To Use The Kyshadow Palette, According To Kylie Jenner's Snapchat
REX/Shutterstock
Come July, most teenagers have probably coated themselves in tanning oil without any SPF and settled in to bake for the remainder of summer vacation. But, though teen-kind may love to relax, the same rules don't apply if you're a budding Kardashian mogul.
Teen beauty exec Kylie Jenner, she who controls all the matte lipstick on the planet, just made the major announcement that she plans to drop "Kyshadow" palettes for her adoring fans to purchase. The bronzy, nude shades she previewed via Snapchat look a lot like the best-loved shades from Urban Decay's Naked palette series — but then again, you can only build a bronze glitter shadow so many different ways.
In a Snapchat tutorial, Kylie J showed off her makeup skills and brushed on the perfect bronze eye. Wondering if the Kyshadow palette will be worth the money when it goes live tomorrow? Watch Kylie try it out.
Kylie starts out with a shell color called Jasper.
It goes right on the brow bone.
Next up: Topaz.
Kylie follows with a blend of Tiger's Eye and Citrine.
Then, she adds Hematite.
Blend, blend, blend.
Then, Kylie switches brushes and gets to blending on her lash line.
Looking good.
Kylie taps this combo on top of her lid.
Get a little shimmer on those eyes.
Then tap a warm nude over the brow bone.
Then round off your under eye.
Ready for the day.