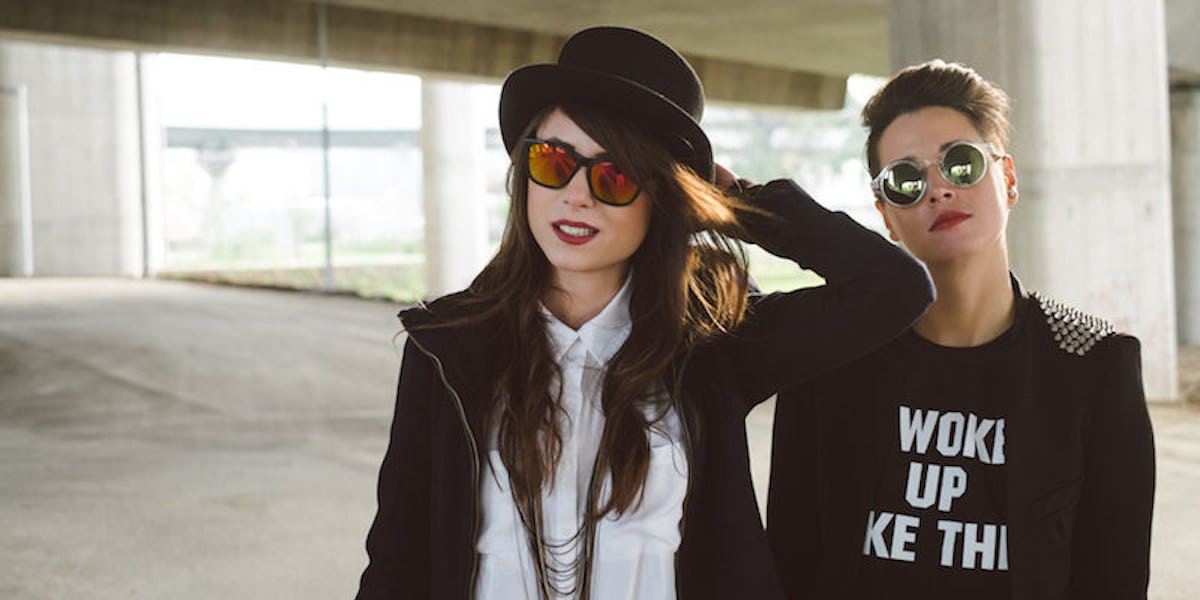 Infographic Shows How The Majority Of Women Will Be Harassed At Some Point On The Street
Stocksy
A new study has been released to confirm what we women already knew: on an everyday basis, females face regular harassment from men in places as public as the streets they frequent for their daily commutes.
The comprehensive and nationally-representative survey conducted by the advocacy group Stop Street Harassment in conjunction with market research firm GfK showed that, out of the 2,000 individuals interviewed, an estimated 65 percent of women experienced sexual harassment on the street at some point in their lives. 25 percent of men also reported experiencing some form of public harassment.
For women, it was found that sexual harassment on the street often manifested itself in different, but no less traumatizing, forms.
41 percent of women said they had experienced physical aggression in public, with 23 percent reporting nonconsensual sexual touching, 20 percent saying they have been followed down the street by a male pursuer, and another 14 percent reporting having been flashed in public.
The study also shed light on how men phrased their advances towards women. Of the 51 percent of women who said they had been catcalled on the street, these individuals cited hearing different propositions, from "pssst" to "give me a smile."
The study also highlighted the gendered aspects of public sexual harassment. Although much fewer men are reportedly affected by harassment, the guys who said they had encountered such hostile behavior on the street often identified as gay or trans, and said they had been singled out and harassed for failing to act or look typically masculine.
With almost two-thirds of women and various members of other marginalized groups citing such harassment, it's sad that so many people aren't free to do something as simple as walk down the street in peace without facing obnoxious, sexist or threatening situations.
H/T: Slate, Photo Courtesy: Stop Street Harassment