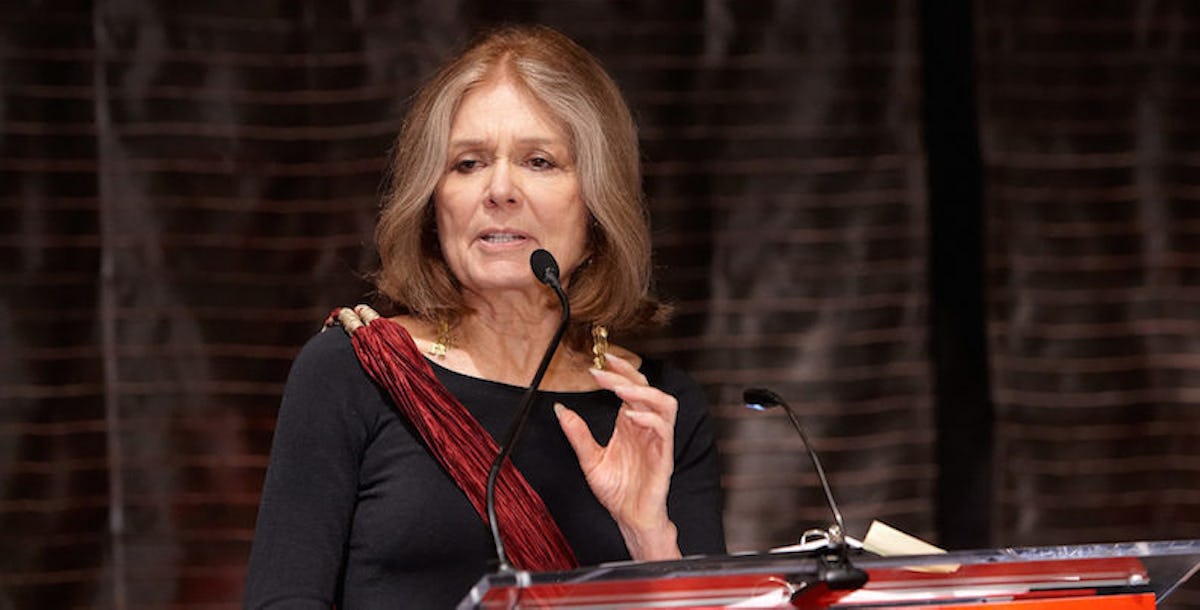 Gloria Steinem Has The Best Advice For Women Who Are Called 'B*tches'
Women have come a long way since the second-wave feminist movement of the 1960s.
We, as a gender, are in charge of our own bodies; we are an accepted part of the workforce and inching closer to income equality.
Many of these changes can be credited to our aunts, mothers and older female friends who fought hard to get women to where we are today. This includes every woman's older female friend, Gloria Steinem.
Steinem, a woman who many consider to be the most important feminist of all time, has been doling out wisdom for decades.
In a recent interview with Cosmopolitan, Steinem did it again, this time letting women everywhere know just what to say when someone calls you a bitch.
Steinem said women have made massive strides over the last 50 years, with more and more women going into business as their own bosses.
But as Steinem notes, we still have to play a "submissive role," otherwise, "you get to be a loud black woman or a bitchy white woman."
So, how do we push back against the stigma? With two simple words: Thank you.
Steinem said the small showing of gratitude is enough to disarm someone completely. She added,
They don't know what to do. Marlo Thomas always used to say that for a man to be called aggressive, he had to take over your business, but for a woman to be called aggressive, she had to only put you on hold. It's just a terrible double standard. We have to call them on it. If you call them on it, it changes people's heads.
Beyond her master class in handling haters, Steinem also discussed her thoughts on threesomes, women in high-powered roles, Hillary Clinton and true Millennial feminist role models.
Check out her entire interview in Cosmopolitan here.
Citations: Gloria Steinem Has Great Advice on What to Do When Someone Calls You a Bitch (Cosmopolitan)