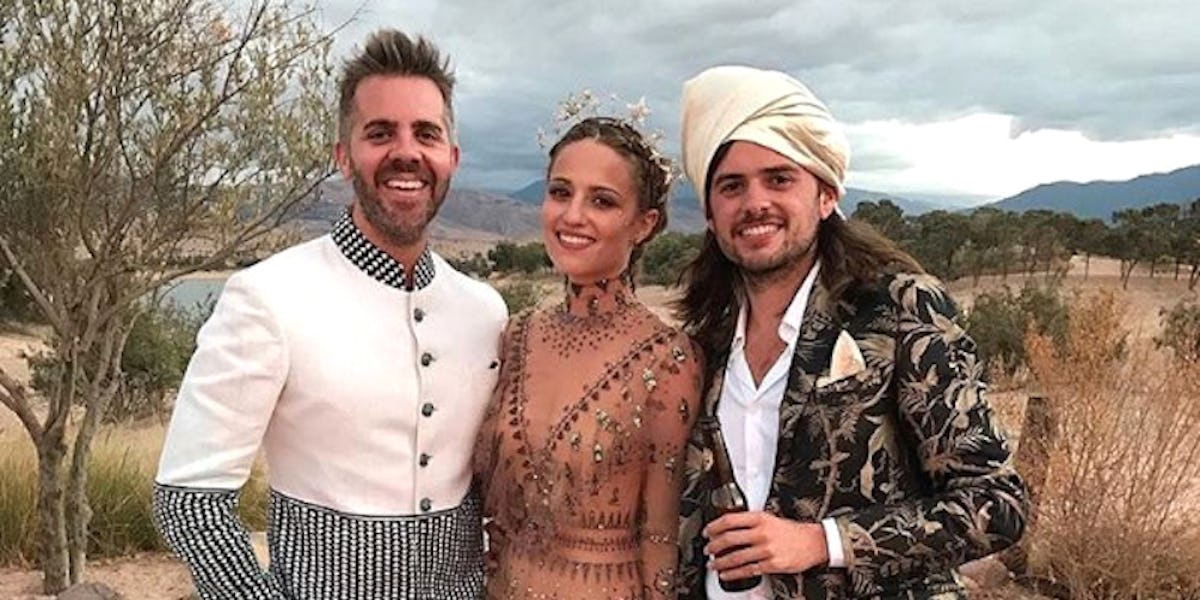 'Glee' Star's Dreamy Moroccan Wedding Will Make You Want To Plan Your Own
If you have money to burn, destination weddings are an all-around win.
In one fell swoop, you've eliminated all those weird half-friends from high school you didn't really want to invite, any obligation to wear your mom's hefty '80s wedding dress and the chaos of an elaborate affair.
If you're former "Glee" star Dianna Agron, a far-off wedding also means ducking paparazzi and treating your closest friends to a celebration.
This weekend, Agron married Mumford & Sons banjo player Winston Marshall in Morocco. While she hasn't posted much on her own Instagram page, the couple's friends have gone all out on social media.
The wedding festivities included desert backdrops, fire dancers and even a few lucky camels.
A now-deleted Instagram from a guest shows Agron in a $20,000 nude Valentino dress, which many suspect might have been the dress. Until we know for sure, feast your eyes on the wedding festivities.
Guests posted plenty of party photos from Marrakech.
It's like the best photo booth backdrop you've ever seen.
Opulent gowns and lush backgrounds made for perfect glamour shots.
Those colors!
Camels, anyone?
The best kind of party is one where you can wear your own poncho.
While Agron hasn't yet confirmed much about the ceremony, the theme seems to have been "Old Hollywood visits Morocco."
The bride put on quite a show, although this was just one of the weekend's many outfit changes.
Fans have been quick to track down every one of the guests' wedding photos.
When darkness fell, the party kept going.
Truly, this was a celebration to remember.
The Moroccan celebration marks Agron's first wedding, although she previously lived with actor Alex Pettyfer.
Way back in 2011, the pair were rumored to be engaged before splitting up. Sources called Pettier "controlling" and alleged Agron was "terrified" of him.
It's good to see she's found someone who makes her happy.