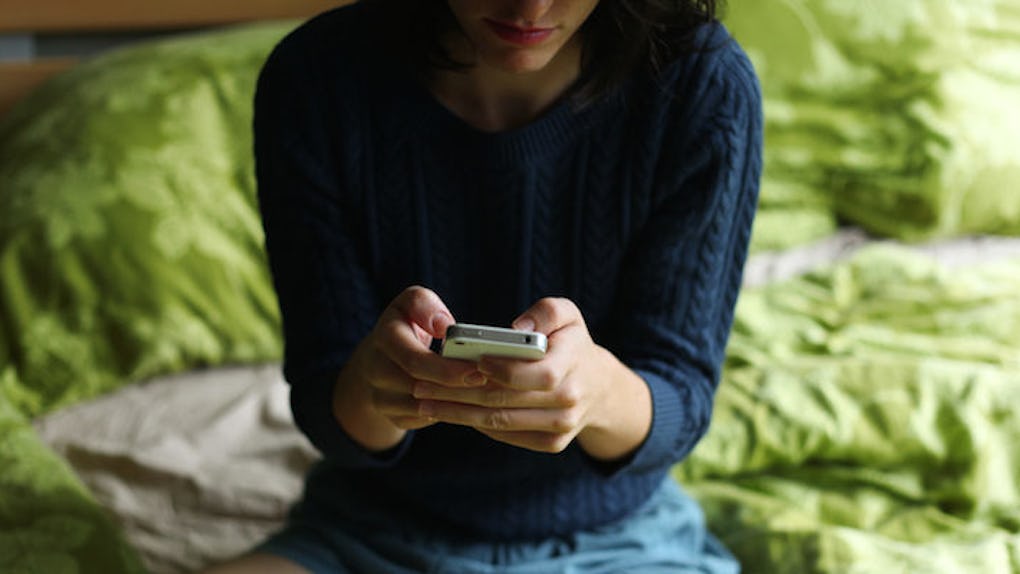 Marija Mandic
What Happened After An Ex-Boyfriend Released My Nude Video Online
Going into college, I never thought of myself to be a long-distance relationship kind of girl.
To be quite honest, I was always a little confused by the women who chose to hold on so dearly to "the one" back home, when there were hundreds of other guys on campus. But, to each her own.
Surprisingly, during my junior year of college, I found myself in a long-distance relationship.
Seeing as how my boyfriend was only six hours away, I didn't imagine it could be that bad. I looked back on my early college days and decided to give it a shot.
Technology has come a long way since I was a freshman. The not-so-glamorous "ooVoo on a webcam" days were long over, and we now had bigger and better technology.
At the start of our relationship, Snapchat and Tinder were booming and dick picks swiftly became the norm.
I would open Snapchat to receive an unsolicited dick on the regular. These were from guys I hadn't heard from in years.
I wondered, if people felt this comfortable sending nudes around at random, how dangerous could it possibly be to send one to my boyfriend of one year?
A few weeks into our LDR, I found myself going back and forth, sending tasteful nudes.
I mean, I even went out of my way to filter them. They were art that needed to be shared.
Also, this wasn't a one-way street; he reciprocated frequently.
There was something comforting and invigorating about knowing six hours away, this magnificent dick with my name on it awaited.
It was a long, cold winter at his home upstate, and my boyfriend wanted something to warm things up.
I had recently received a brand new iMac and iPad mini, which meant one thing: HD nudes and videos, baby.
I'll never forget the first time I sent him a sexy video.
One night, I strategically placed my iPad against my wall to get ready for my private on-screen debut. I even made sure my face was cut out, not that my zebra bedsheets and lingerie weren't recognizable.
After one take, I rewatched the video and hit send.
I nearly broke down instantly.
Being a noob to the iPad, I didn't realize that, in fact, my face was in the video.
All I could think about was how this would one day come back to haunt me.
But, I was 20. My boyfriend was a virgin when we met and just as vulnerable as I was. I never imagined it would resurface.
When we broke up, he told me he deleted all the photos and videos we had sent to each other.
I know I should have been relieved, but I was pretty upset.
After all of the time we spent together, he didn't want to save one vagina shot for the memories? What a motherf*cker, I thought.
A year and a half after our breakup, the video made its debut on the Internet.
A friend of a friend found it, took a screenshot and sent it over to me. I never imagined I'd make eye contact with my vagina through a screenshot from a stranger.
Being a victim of revenge porn has changed my life in many ways. Luckily, it's been for the better.
Although I'll never film an explicit video again, I don't shy away from nudes. I work hard to be comfortable in my own skin.
Dick pics are sent regularly (many of them unsolicited), yet how many men are a victim of revenge porn?
I think the conversation shouldn't be the fact we sext. It should be about how society continues to victimize women and the many double standards that still exist about our bodies.
What is it about being a woman that's so goddamn offensive?