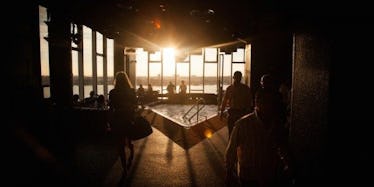 Even When They Pay Themselves, Female Entrepreneurs Make Less Than Male Entrepreneurs Do
Stock
We might gripe a lot about unequal pay in the workplace, but this is an entirely new angle: Instead of receiving a stilted paycheck from male-run companies, self-employed women are actually paying themselves less than other self-employed men in comparable positions.
The study, which was conducted by Babson College and surveyed graduates of Goldman Sachs's 10,000 Small Business Program, concluded that the female entrepreneurs who entered into the program did so with average salaries that were 80 percent of those male entrepreneurs had.
Author of the study and Babson professor Patricia Green said that the gap shocked even the researchers:
"I'm not sure if it's benchmarking against salaried women, I'm not sure if it's a lack of confidence, I'm not sure if it's negotiating themselves down first. Sometimes women have a tendency to say: 'I couldn't possibly ask that. I'd better recalibrate that before I put that number out there.'"
Although the pay disparity could possibly be explained by the differences in industries where men and women tend to enter and start their own businesses, others claim it might be due to women being more naturally risk-averse.
But whatever the reason behind the wage gap, let us be the first to remind women to demand what they're worth — even from themselves.
via New York Times, Top Photo Credit: Getty Images