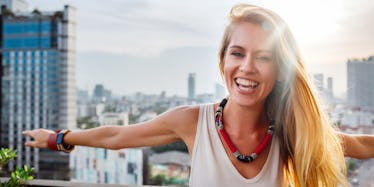 Entrepreneur Barbie Is Here To Inspire Young Girls To Be Their Own Bosses (Photos)
Stocksy
The glass ceiling is not yet abolished, but every day we are advancing in the battle. The latest soldier on the field is none other than our beloved Barbie.
During her long foray in the toy market, Barbie has been a Jane of all trades. We've seen Astronaut Barbie, President Barbie, Professional Athlete Barbie, etc. Barbie's list of careers is an infinite one, but never before have we seen Entrepreneur Barbie.
This conception is both timely and inspired. For Barbie's latest incarnation, Mattel partnered with a team of real-life boss ladies, including the CEOs of startups such as Girls Who Code, Rent the Runway and One Kings Lane.
A compilation of 10 pink and sparkly inspirational messages from the CEOs is also available on Barbie's website. This initiative is precisely what young women should focus on and Mattel executed the line masterfully.
via Mashable, Photos Courtesy: Mattel