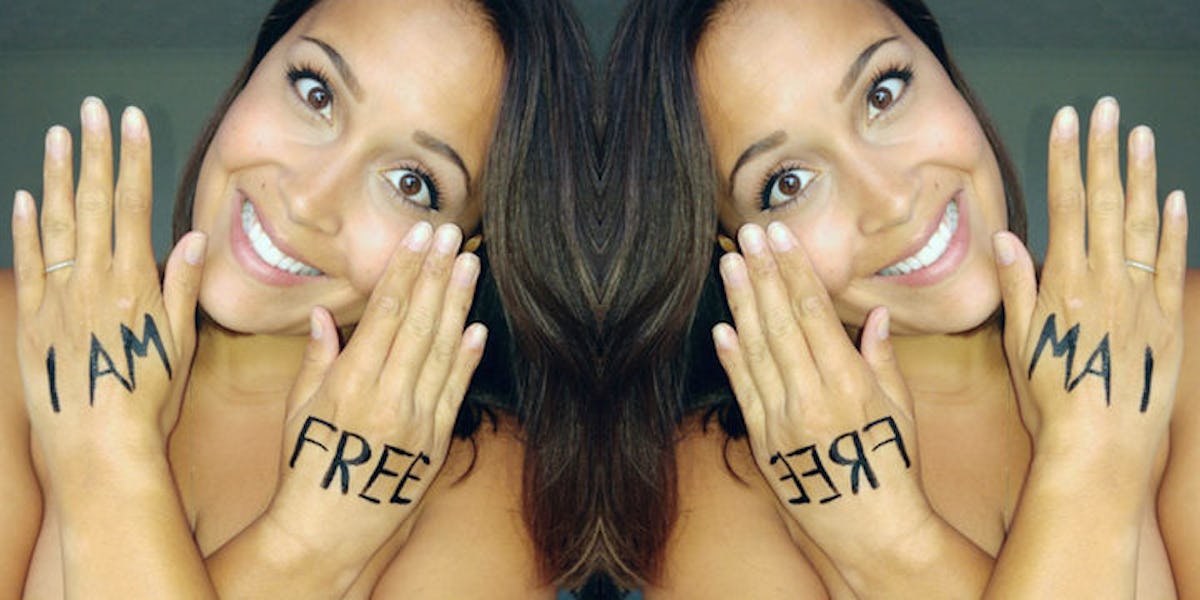 Woman Uses Amazing Body-Positive Photos To Bring Awareness To Anorexia
Think back to the last time you uploaded a selfie to Instagram. How many times did you make your friends retake the same photo over and over and over again until your arm looked skinny enough, your stomach looked flat enough and your hair looked perfectly tamed?
Basically, we try to look like the very best versions of ourselves. In fact, we manipulate our image so much, it eventually just comes off as fake. Just ask Essena O'Neill.
With that in mind, it was amazing to see Instagrammer Megan Jayne face potential scrutiny in favor of honesty.
Instead of filtering the sh*t out of her photos, she turned her account, Bodyposipanda, into a body positivity campaign.
Jayne's Instagram features photos of the 22-year-old happily posing in her underwear and dancing to show off the "jiggle." She also features other curvaceous women and preaches body positive mantras, including, "Less worry, more eat."
The most startling part of Jayne's story was how she has battled with anorexia.
"Thin would never be thin enough," Jayne told Mirror. "The eating disorder overcame me so much that I believed it was all that I was and all that I had."
Since overcoming anorexia, she has battled with binge eating.
What changed her constant battle with weight was a photo promoting positive body images and embracing who you truly are. This inspired her to create Bodyposipanda.
Jayne's account promotes not only embracing your curves, but also loving them.
Plus, I think she looks f*cking great.