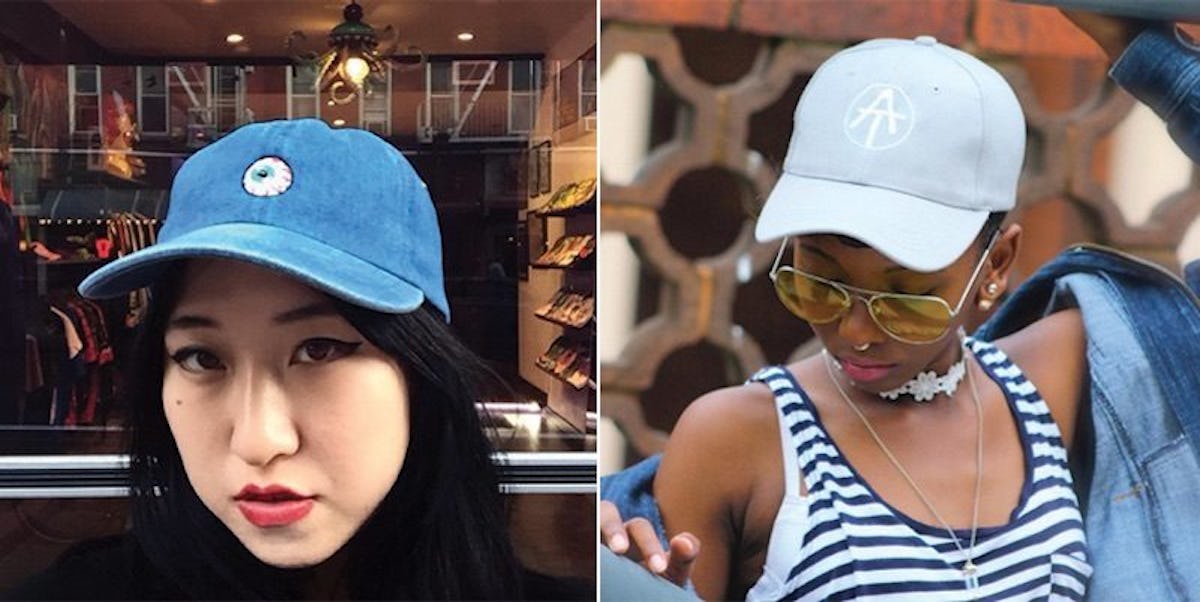 Dad Hats Are The New Winter Trend You Didn't Know You Needed (Photos)
Instagram
I have an epic saga of forbidden love with hats.
They look so great on just about everyone, except for me.  I'm cursed to worship them from afar.
The one hat that miraculously doesn't look like sh*t on me? Baseball caps.
In the spirit of renaming everything, a genius at The Shade Room decided the term "baseball hats" is stupid and coined the ubiquitous caps "dad hats."
This is why we can't have nice things, people.  Dad hats, or #dadhats to the cool crowd, is the latest take on the normcore trend we've been simultaneously embracing and fighting over the last several years.
The beauty of dad hats isn't their chicness (or lack thereof).
Rather, it's that they look like your totally unfashionable father would rock these mowing the lawn or taking out the trash.
If JLo's pageboys and Ashton's trucker hats had a baby, it would be #dadhat.
Two dads are always better than one.
Wherever you go, dad hats are always watching.
North West's favorite accessory to pair with dad hats? A lollipop.
That pup echoes our sentiments on #dadhats.
Dad hats look slick when paired with plenty of hardware.
Dad hats keep you warm and cool all at once.
Doubt your dad would wear this, but who cares?
As long as you're a Yankees fan, we're good.
Dad would approve.
Dad might not love that outfit, but the hat is fire.
#Browsonfleek, meet #dadhat.
Citations: FORGET FLATBRIMS AND SNAPBACKS, NOW IT'S ALL ABOUT THE DAD HAT (Elle.com)