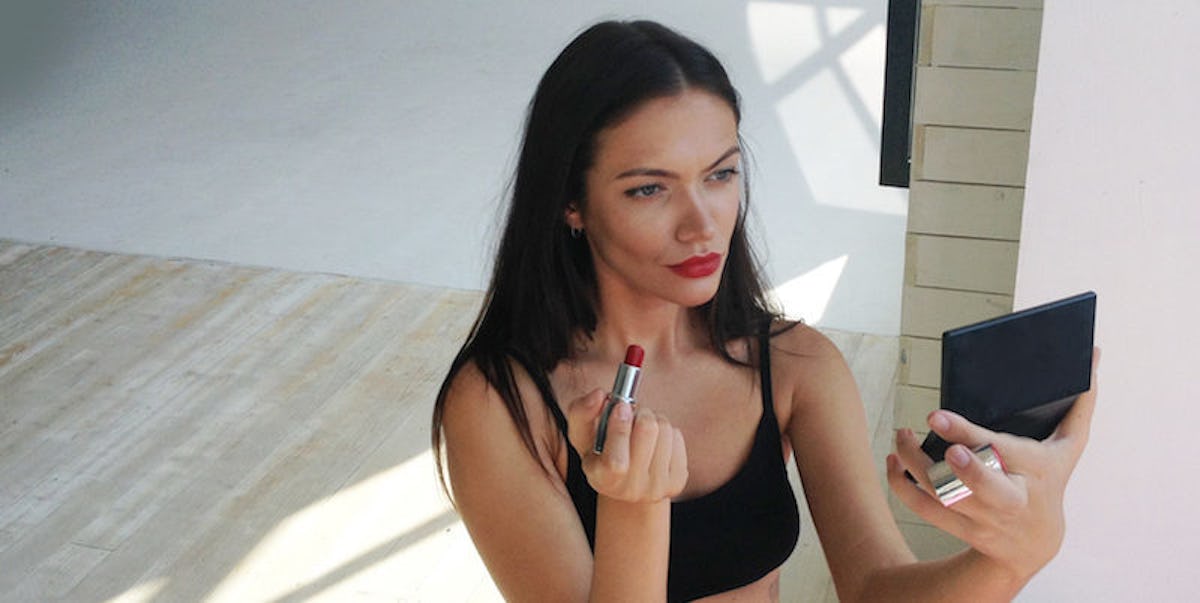 These Are The Cruelty-Free Beauty Brands You Can Find In Any Drug Store
Liubov Burakova
While cosmetic testing has been banned in Europe for several years, many mainstream American companies continue to perform cruel and unnecessary tests on bunnies, guinea pigs and rats.
The concept of playing a role in animal testing is uncomfortable for most people. But the reality is, when an individual chooses to purchase eyeliner or foundation that was tested on animals, he or she both funds and support the practice.
Many people don't realize how easily accessible high-quality, cruelty-free products are in America. Living a cruelty-free lifestyle feels great, and with all these options, it looks great too.
It's surprisingly easy. Below are some of my favorite cruelty-free brands and where to find them:
1. Urban Decay
This well-known brand is easy to find nationwide. I've seen the beloved Naked eye shadow palate in the makeup bags of many of my friends, including those who don't specifically seek out cruelty-free products.
When I'm in doubt, this brand is my go-to for any makeup item I need to restock because the products are high-quality and easy to find. It is worth noting that not all Urban Decay products are vegan. Some do contain animal products.
That being said, the vegan products are clearly marked. So, it is relatively easy for you to make sure you're purchasing products that are cruelty-free in the truest sense of the word.
2. e.l.f. Cosmetics
Let's be honest: Not everyone wants to pay $40 for foundation. E.l.f. has been a breath of fresh air for individuals who want to be cruelty-free on a budget. With products starting at literally just $1, e.l.f. is such an affordable option that I was skeptical about the quality at first.
But after giving them a chance, I have to say I have no complaints. I use their bronzer, blush compact and eyeliner daily. I find this delightful brand at my local Target. It's of good quality, vegan, affordable and not tested on animals. You have no excuses.
3. Alba Botanica
These products make me feel like my skin is on a glorious and relaxing tropical vacation. Alba Botanica is a staple for all my skin care needs, especially in the summer. Their Hawaiian sunscreen, facial cleansers and daily moisturizers are amazing.
I sometimes use their shampoo and conditioner as well because they make my hair smell amazing. Most of their products are vegan, but their lip balms contain beeswax and their body polish contains honey. I recommend ordering online for the best price.
4. Paul Mitchell
Want to engage in some ethical hair care? All Paul Mitchell products are cruelty-free.
Paul Mitchell salons can be found all over the country. Finding a stylist is easy every time I move somewhere new because I just look up the highest-rated Paul Mitchell focus salon. I easily find a place where I can get the style and color I want without any moral dilemmas.
The majority of Paul Mitchell products are vegan, and they are marked accordingly.
5. Tom's Of Maine
The one "cosmetic" product that I will admit is lacking in the cruelty-free department is antiperspirant deodorant. While many companies carry cruelty-free vegan deodorant, I had to go through a lot of trial and error — apologies to the ladies in my dance classes — before I found one that worked.
Out of all the products I have tried, Tom's wins in that department. I recommend the fresh meadow antiperspirant deodorant. I have never had any trouble finding Tom's products at the grocery store.
While there are many other amazing cruelty-free companies out there, this list highlights the products I use the most often. I encourage anyone interested in living an ethical lifestyle to reference The Leaping Bunny – which is a database of cruelty-free companies – in order to continue to build upon this knowledge.