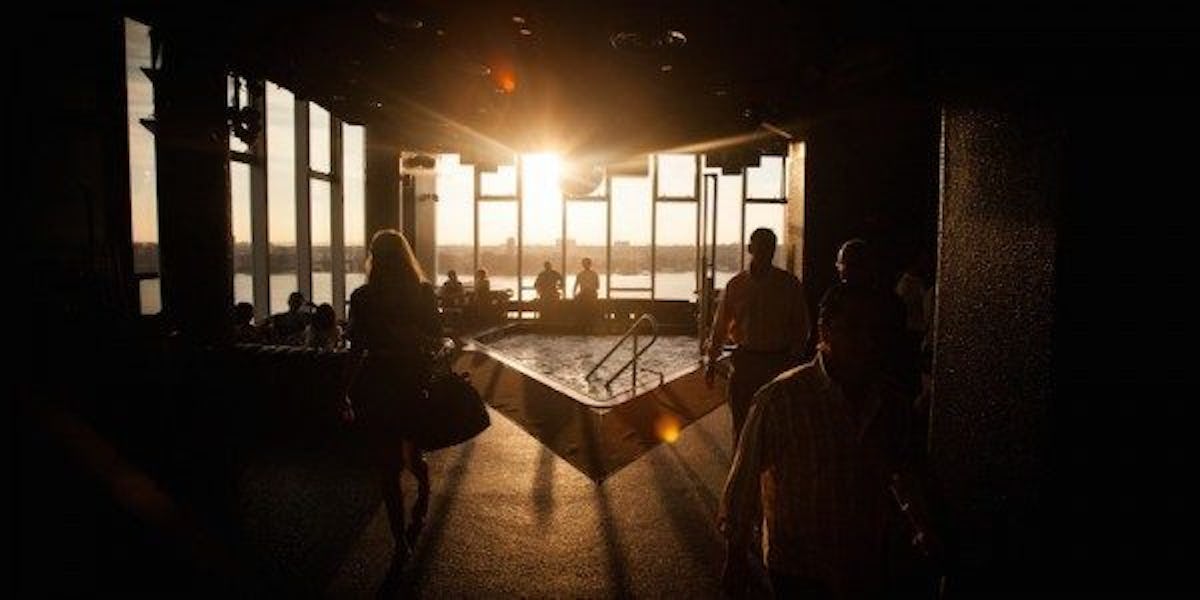 Creative Halloween Costume Ideas
Stock
If you're like me and have had your Halloween costume picked out since last November, then this opportunity may be for you:
Think your costume deserves a national audience? Prove it. Live from Aol. is hosting the ultimate costume contest at their NYC headquarters (770 Broadway, off 9th Street). Come decked out in your best costume for the chance to win cash prizes or the ultimate grand prize of tickets to party down with Heidi Klum.
Celebrity judges will choose one male and one female winner each day to win $500 and compete in the finals on Thursday, October 31.  The contest will be streamed live on Aol.com starting at noon from their studio.
The casting call starts at 10 AM each day, but show up early to beat the line. You'll get a chance to (1) get your moment in the spotlight (2) be a part of the audience for an awesome Halloween show on the brand new Live from Aol. channel and (3) win big money and / or the opportunity to be Heidi's guest for the night at an exclusive, celeb-filled celebration.
Here's the lowdown so you can dress accordingly:
Monday, 10/28, Sexiest Costume
Tuesday, 10/29, Scariest Costume
Wednesday, 10/30, Most Creative Costume
Check out this list below for some ideas:
Miley Cyrus
Getty Images
Amanda Bynes
Getty Images
Medusa
Tumblr
Octopus
We Heart It
Jellyfish
Getty Images
 Cupcake
Flickr
 Roy Lichenstein, Pablo Piccaso, and Andy Warhol Art
Pinterest
 Sushi
 Kali, the Hindu goddess of destruction
Deviant Art
 The Morton Salt Girl
 Queen Elizabeth
WENN
Rosie the Riveter
 Cindy Lou Who and the Grinch
Fruitless Pursuits
 Mona Lisa
Getty Images
 Girl with the Pearl Earring
Wikipedia
Statue of Liberty
Getty Images
Macaw
Peacock
Getty Images
Social Butterflies "Instagram" "Twitter" "YouTube" "Facebook"
Bananas in Pajamas
French Fries
ET
Unicorn
Minions
Funny Mama
Pinata
Loofa
Pillsbury Dough Boy
Flamingo
Geico Gecko
 Flo the Progressive Girl
The Oscars
Criscokiddblockparty
Energizer Bunny
Barbie and Ken
Lisa Frank Tiger
Cactus
Frida Kahlo
Annie Hall
Fan Pop
Margot Tenenbaum
Penny Lane
Happy Halloween!