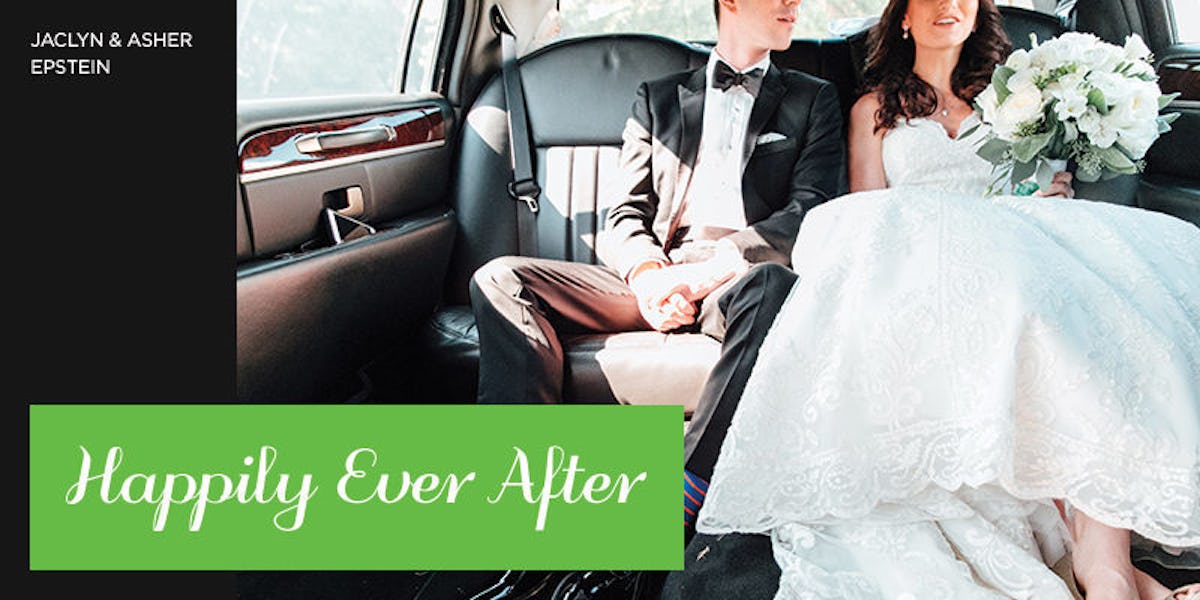 Happily Ever After: A Classic New York Wedding To Make Your Heart Melt (Photos)
Welcome to Elite Daily's Happily Ever After series, a collection of extraordinarily unique and downright spectacular Millennial weddings showcased in magnificent detail.
It's the ultimate inspiration for brides and grooms-to-be, as well as romantics who just cannot get enough of fairytale weddings.
If your "dream wedding" folder is bursting with photos of vintage décor, vibrant flower bouquets, black tie flair, floating candles in mason jars, delightful wedding cupcakes and cake pops, our Happily Ever After series will fuel you with even more creative vision for your special day.
On Christmas Day of 2013, an exciting chapter of Jaclyn and Asher Epstein's love story unfolded.
The bride believed she'd spend a comfortable day with her man watching movies and eating Chinese food. Little did she know, Asher had a romantic surprise waiting at her grandmother's house.
Once Jaclyn arrived, Asher asked her to look at her grandma's new lights in the back garden. The walkway, covered with a blanket of snow, set the scene.
When Asher finished reading, he got down on one knee and popped the question.
Asher says choosing Jaclyn's grandmother's backyard for his proposal was an easy decision. The beautiful garden has raspberry bushes that the couple loves to pick berries from.
Jaclyn, of course, said yes.
Welcome to Jaclyn and Asher's gorgeous Westchester wedding.
The bridesmaids were all smiles while taking snaps of the lovely bride.
The happy couple tied the knot and held their reception at Glen Island Harbour Club in New Rochelle, New York.
Jaclyn wore a sweetheart gown by Danielle Caprese.
The dress hung from a very special hanger, previewing who the bride would become later that day.
The couple participated in a traditional "first look" together before the ceremony.
The groom was touched when he saw Jaclyn wearing the bracelet he'd given her eight years before.
One of the bride's favorite moments of the day was the traditional Jewish ceremony.
The couple created a romantic aura with gorgeous white roses, seasonal flowers and floating candles.
As the sun began to set, Jaclyn took Asher's hands. They took in the beauty of the moment.
Cheers to the happy couple!