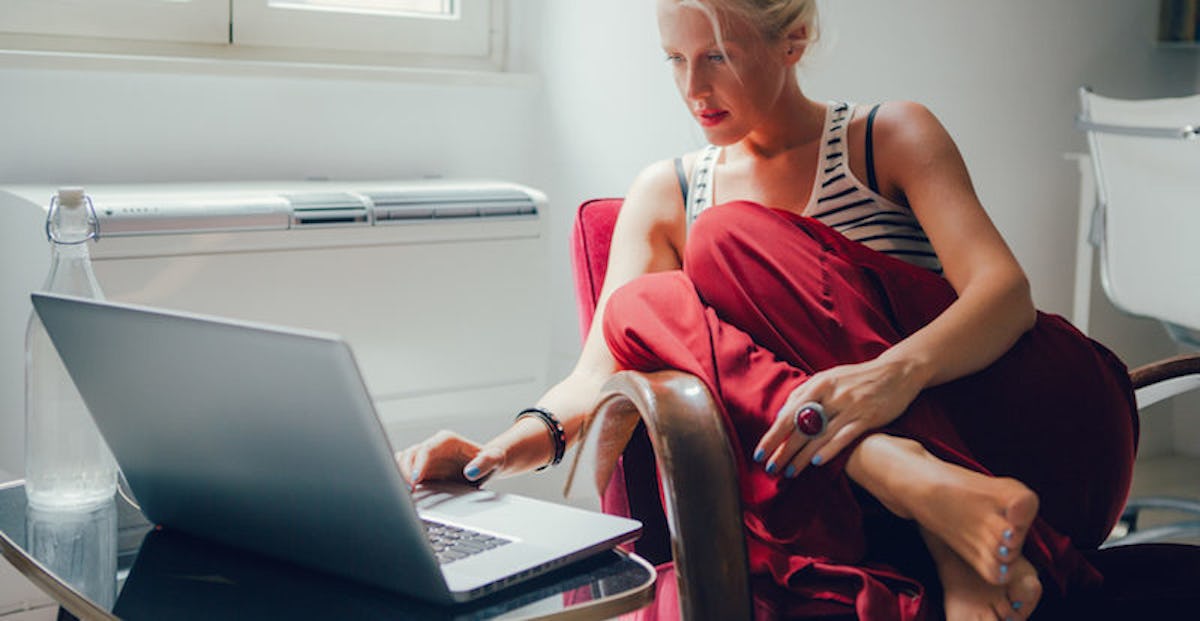 Pixelated Hair Is The High-Tech Fashion Trend You Never Expected (Photos)
Stocksy
Looking to change up your hair? Try pixelating it.
Stamping your strands with colorful pixel patterns is the newest trend in hair color, and it's unlike anything you've ever seen before.
Inspired by visual technology, the trend, pioneered by Madrid-based company X-Presion, has talented hair colorists dye a given section of hair in small, rectangular pieces to emulate the appearance of pixels on a screen.
Usually, the stylist will use several shades of the same color to achieve the dimensional dye job, but multiple colors can also be used.
Officially dubbed #xpresionpixel, the style, according to X-Presion rep Jorge Cancer, "was created by mistake," but looked so cool, stylists "started to study" the accidental style to recreate it.
Cancer promises pixelated hair "is really easy to maintain," but the style should only be attempted by a trained hairstylist.
He says,
You need to learn a few rules, otherwise it could be a big mess.
It definitely looks too complicated to try at home, but if you're bored with your ombre ends or your all-over color, pixel-printed hair may be the trend to try next.
Check out some photos of the innovative style below.
Pixelated strands almost look three-dimensional.
The tech-inspired style was created by accident.
But stylists loved how it looked, so they learned to recreate it.
You can use bright colors for the style...
...or make use of grown-in roots.
Try a small swatch...
...or pixelate half of your head.
Or just dye your bangs for a hint of the trendy style.
No matter what you do, the unexpected look is so cool.
And it's unlike anything you've ever seen.
Citations: Pixelated Hair Is The Newest Cutting Edge Trend (Bored Panda)