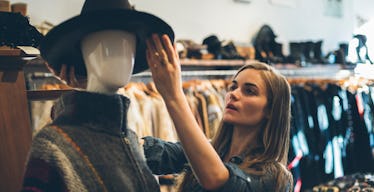 This Is How Beauty Has Changed Over The Past 100 Years (Video)
Stocksy
As soon as you perfect one beauty look, it's been replaced by a new trend.
And because hair and makeup styles change quickly, they're perfect fodder for a one-minute-long time-lapse video.
The team at YouTube's Cut Video took one model through 100 years of stylized female beauty, during which she plays a flapper in the 1920s, pins up the victory rolls of the 1940s and channels Alanis Morissette through the 1990s.
I have to warn you: This video will make you feel more than a little guilty about that ponytail you put your hair in this morning.