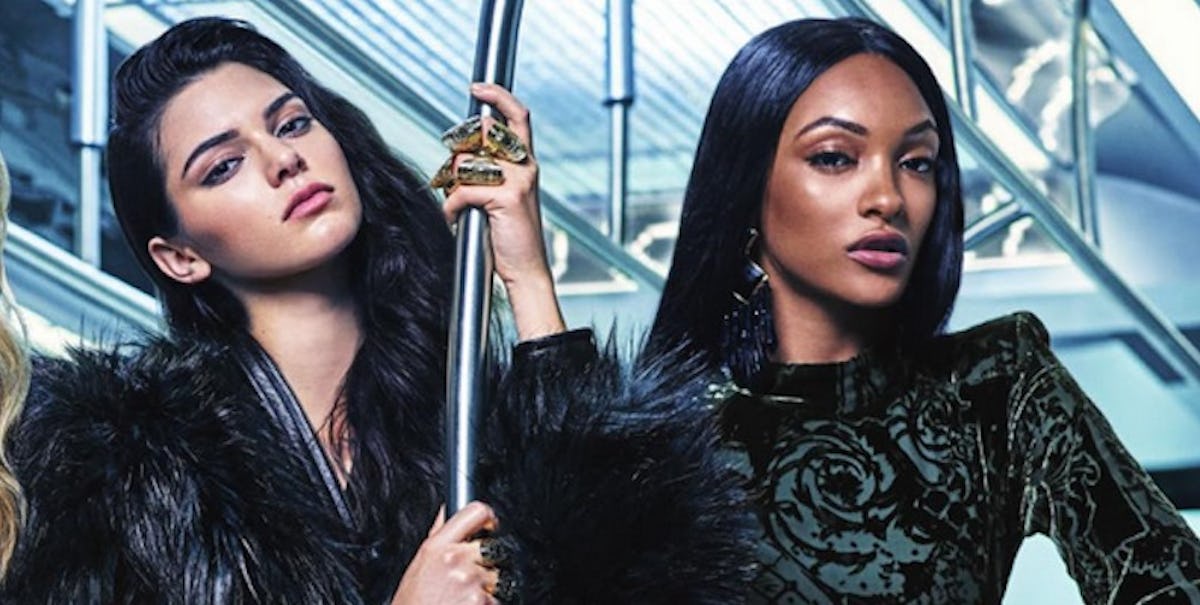 Kendall Jenner Twerks For Balmain, Designer Pushes Positive Body Image
You probably recognize Olivier Rousteing from Instagram.
Photos of the fashion designer litter the accounts of several members of the Kardashian clan, and where he is not present, his designs for the high-fashion Paris brand, Balmain, certainly are.
The 30-year-old French native has referred to Kim Kardashian as his personal muse, previously naming her the face of Balmain's 2014 campaign, along with husband Kanye West: https://instagram.com/p/w6TMyUuSz6/embed/
But Kim isn't the only member of the Kardashian family to front a campaign for the brand.
Creative Director Rousteing will be launching his latest collection, Balmain x H&M, on November 5, starring Kendall Jenner front and center.
For the campaign, in which Jenner and Rousteing are seen twerking, the designer said he was inspired by dance icon Michael Jackson:
WWD chatted with Rousteing about his inspiration for the collection, during which he stated,
I'm pushing to put the prices down at Balmain... Now that I'm pretty well-established, I can push. Before I was the Balmain baby and now Balmain is my baby.
Rousteing noted he's also pushing for another major change within the fashion industry: to embrace body diversity and put body-shamers to rest.
He said,
I believe in strong women. Women with all shapes. We have to get away from the real skinny girls.
The HM x Balmain launch event, featuring Gigi Hadid and Jourdan Dunn, airs tonight at 7:30 pm EST. You can watch it live on H&M's Periscope channel, or follow along on Instagram and Twitter with the hashtag, #HMBalmainNation.
Citations: Kendall Jenner, Olivier Rousteing Learn to Twerk In the New H&M x Balmain Campaign (Yahoo), What This Major Fashion Designer Said About Fashion's Obsession With Skinniness Is So Important (Cosmopolitan), The Full Balmain x H&M Look Book Is Here, Officially (Fashionista), Olivier Rousteing Muses About Balmain for H&M (WWD)