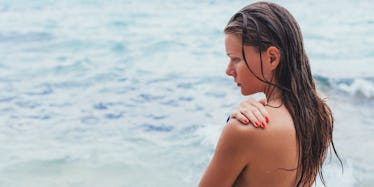 Attention Ladies: Give This Number To All Creepy Aggressive Guys Who Hit On You
The only number that you need to have saved in your phone is (669) 221-6251.
This will come in handy when you're at a club or a bar and a super aggressive guy absolutely insists on getting your number. Give him this number, and when he calls/texts you, he'll hear/see bell hooks' quotes in response.
The Feminist Phone Intervention created this public service in order to "protect your privacy while dropping some feminist knowledge when your unwanted 'suitor' calls or texts."
In fact, the #YesAllWomen hashtag has perfectly expressed feeling obligated to give an aggressive guy your number:
Because we're raised to know it's safer to give a fake phone number than to directly reject an aggressive guy. Because we're raised to know that evasion or rejection can be met with violence. Because women are still threatened and punished for rejecting advances.
Thousands of women have used this service since it started and Feminist Phone Intervention wants to keep this awesome public service going, so they provide donation information.
Moreover, extra proceeds will go to a Latina reproductive health nonprofit.
H/T: Jezebel, Photo Courtesy: Tumblr